People love to surf on Internet and for one simple result they open number of tabs one after another in various browsers. Of the entire internet browser available, most of the people go for Google Chrome browser. Google Chrome is the best friendly browser with excellent language translation features.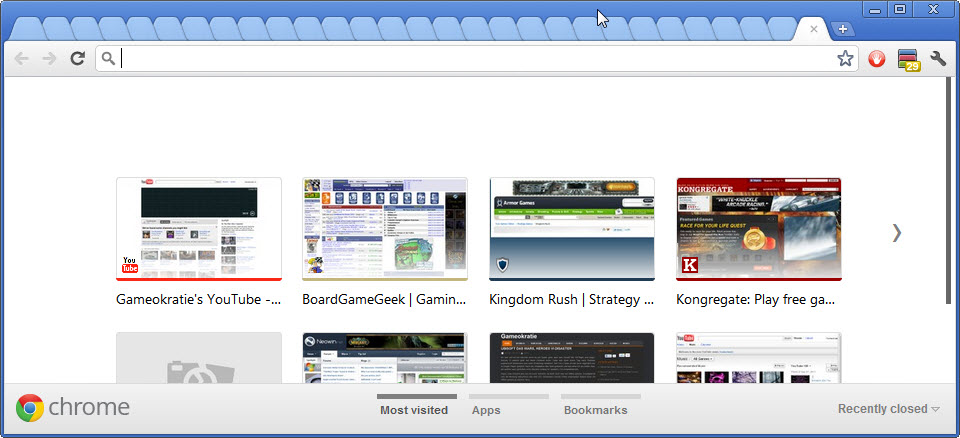 Opening a number of tabs in the Chrome, leads to accidentally clicking on the X mark, thus making the tab to close it. Here the real problem starts. How to again get back that tab? This is not a really big task. Now you can access you accidentally closed tabs easily by just following the below instructions carefully.
How to Open Accidentally Closed Tab in Chrome:
The tab can be restored with the help of two methods- One by using the history and another by Keys combinations.
Use History to Open the Recent Tabs:
1. Type chrome://history in the address bar or simply press CTRL + H at the same time to open Chrome history.
2. There will be history of all tabs you have opened it recently.
3. Click the link you wanted to restore and it will be reopened.
4. This method is not useful in Incognito Mode, as it doesn't save the history.
Use Keys Combinations to Re-Open Chrome Tabs:
1. Press CTRL + Shift + T to open any closed tab. The sequence will be the same as you close the Tabs.
2. For Example, if you closed Google+ first and then closed Twitter, then first Twitter will be open if you again repeat it then Google+ will be opened.
3. Pressing these three keys will reopen the closed tabs one after another.
4. This is well used when your Google Chrome is crashed and all your tabs are closed. Open Chrome and use the Keys combinations to reopens all your closed tabs. You can do the same to open additional number of tabs or windows.
Don't forget to share this with friends, as they will also facing the same problem. Share this post via social networking sites and also do subscribe to our daily newsletter to get latest tech news.