Sony Xperia Z5 is the latest flagship smartphone of Sony Mobiles which is considered a most powerful device due to its high-end specifications and features. As it is common on each and every Android device, the performance goes down whenever you installed number of applications. This results in bugs and lags making the smartphone a little bit too slow. So, to overcome the problem Sony Xperia Z5 should be performed Hard Reset.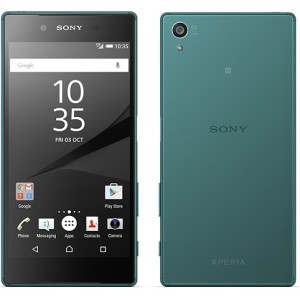 Hard Reset will erases all your data from the device and makes all the settings to factory default. It will be really useful whenever you want to free some space or speed up your smartphone. There are 4 methods by which hard reset on Sony Xperia Z5 can be achieved. All the methods are detailed in the below guidelines.
Before starting the Hard Reset process, backup every important stuff like contacts, call logs, texts, images, videos, audio files, market apps, internet settings, IMEI, and current ROM. The charging level should be more than 70%. If the handset power-off during the process due to battery drain, it will result in soft brick.
How to Hard Reset Sony Xperia Z5:
The following are the 4 methods by which Hard Reset on Sony Xperia Z5 Smartphone can be achieved. Select the one which you feel easy to follow.
Method 1:
1. From the main Menu, select Settings.
2. Locate Backup & Reset option and there select Factory Data Reset.
3. Here choose the Reset Phone option and then Erase everything and confirm.
4. Stay back and wait till the factory reset process is being finished.
Method 2:
1. As the method uses computer, you need to install Sony USB Drivers and Sony Flashtool software on your PC. You can download from Sony Official blog.
2. Turn off your device.
3. Press and hold Volume Down and while doing so connect your smartphone with PC using a standard USB cable.
4. Follow on screen prompts in order to enter into recovery mode.
5. In recovery choose 'wipe data factory reset'.
6. Once done, go back to recovery main menu and select 'reboot system now' to boot the device into normal mode.
Method 3:
1. Open the phone dialer app and type: *#*#7378423#*#*
2. You will see list of various option, select Customization Settings and then Reset customization.
3. Confirm by taping on Reset customization and reboot.
4. That's it! You have successfully performed hard reset on your Sony Xperia Z5.
Method 4:
1. Download and install PC Companion on your computer from Sony's official website.
2. Run the software and choose "Support Zone New" and then "Start".
3. A new will be displayed. There choose "Phone / Tablet Software Update", and click "Start".
4. Choose "repair my phone / tablet" and wait for a while. Now select the model number of your device.
5. Now connect your Xperia Z5 smartphone with PC using a USB cable.
6. Follow the on screen instructions to hard reset your Xperia Z5 device.
The above methods also works fine in fixing boot loops, lags, bugs, force close errors, battery drain, and heating problems on your Xperia Z5.
In case of any queries, drop a comment!