How to Install CWM or TWRP Custom Recoveries on any Android device with once click without using PC
As we already know that Custom Recoveries are great than Stock recoveries, as they have many added features like creating a Nandroid backup, Fixing Permissions etc., In spite of its importance, there is always a tough time for the beginners to install the CWM or TWRP Custom recoveries on their device, as they are afraid of bricking their device.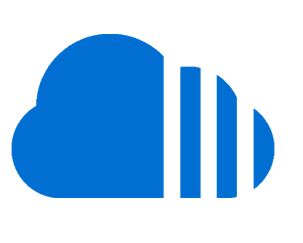 As we know Custom Recoveries are mainly useful in flashing Custom ROM's, Stock ROM's, Stock Kernel's, Custom Kernel's, Custom Recoveries itself etc., we can do many thing with Custom Recoveries. So if you are one who is facing problems in installing Custom Recovery on your device then you can follow this procedure and successfully install Custom Recovery on your device.
Before proceeding your device must fulfil the following requirements.
Your device's Bootloader must be unlocked.
Your device must be Rooted.
BusyBox app must be installed.
Your device must be listed in the compatibility list of RecoverX.
Disclaimer: we should not be held liable or responsible in any manner for any damage occurred to your device. As we are not the developer of this app, we should not be held responsible. So proceed at your own risk.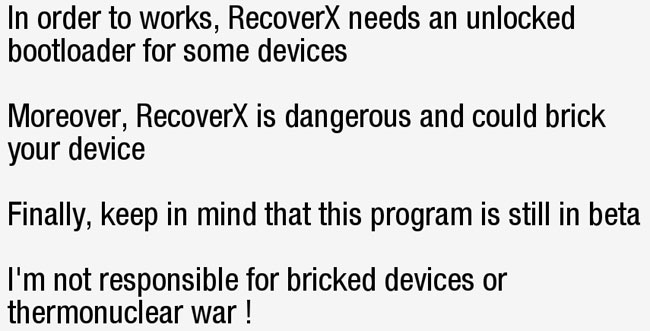 Supported device's are from the below manufacturers:
Acer
Advent
Asus
Casio
Commitiva
Dell
Geeksphone
Google
HTC
Huawei
LG
Micromax
Motorola
Nook
Oppo
Pantech
Samsung
Sony
Sony Ericsson
Viewsonic
Wiko
ZTE
Note: All the models from the above manufacturers may not be supported.
How to use RecoverX:
1. First of all download the RecoverX from here to your device.
2. Once Installed open it from the app drawer.
3. If prompted for Super User permission Grant it.
4. Now tap on Let's Start.
5. Choose your OEM and then select your device.
6. Now choose any of the recoveries from CWM or TWRP, which better suits for you.
7. Let the app do its work of installing the chosen recovery.
8. Once installed boot into recovery and check whether the installation is successful or not.
That's it, now you have successfully installed CWM or TWRP Custom Recovery on your device. Feel free to comment below, if you face any issues.