There is a big news for all Moto E and Moto Maxx smartphone users, that Motorola has started rolling out Android 5.0.2 Lollipop to its popular devices. As per promised, the company has started rolling out the Android 5.0.2 update with soak testing for Moto Maxx in Brazil and Mexico and for Moto E in India and Brazil.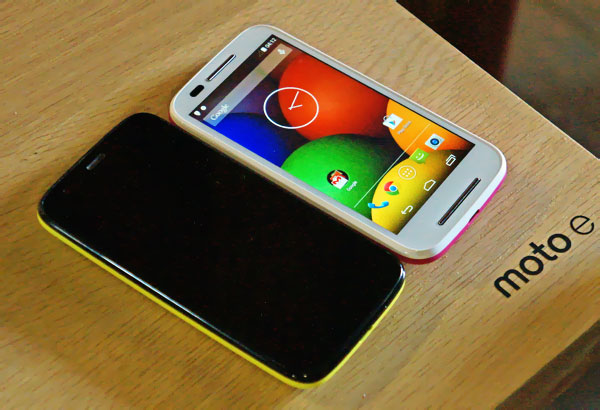 The Moto E Android 5.0.2 Lollipop is about 341.7 MB in size and required atleast 500 MB of free storage to install. So make sure that your device has required space before downloading the update. Transfer the data, files, apps to external SDcard to free up the space.
The Android 5.0.2 Lollipop update for Moto Maxx and Moto E smartphones is via OTA (Over-the-air). So you will get notifications regarding the availability of the latest updates or you can check manually by heading to Settings > About Phone > Software update.
For all Motorola Moto E users, make sure the latest version of Motorola Update Services is installed on your device. If not download from Google Play Store and install.
Motorola said "Lollipop will first come to Moto Maxx and Moto E smartphones bought at retail. As we normally do, we're starting by rolling out the upgrade to smaller test groups, and if the results are strong, we will expand the software to more phones".
If there is no bugs in the update, the company will roll out widespread. The changelogs of the Android 5.0.2 brings improved material design, updated Motorola Assist, redesigned multitasking UI, improved notification, boost in device performance and improved battery performance.
Last month Motorola released Android Lollipop update to both Moto G (1st) and Moto G (2nd Gen) smartphones.
Stay connected as we will be updating when there is widespread of the Android 5.0.2 Lollipop update for Moto E and Moto Maxx devices.
Source: Motorola