The iPhone, iPad and iPad Touch can be easily sync with computer with the help of iTunes. We have all the required settings to sync music and movies to the PC. But, by default we have automatic sync settings with iOS device in iTunes application. Once the iOS device is connected to PC, the iTunes sync all the required content. So no need to change the settings and all for sync your data.
But all the iOS users don't like this automatic settings and wanted to sync its data manually. This manual action give complete access to sync data of your choice. You will get freedom in choosing which content to sync and which one not.
So below is the detailed procedure on how to Stop iTunes Auto Syncing for iPhone, iPad or iPod Touch.
Quick Pre-requisites:
Make sure to install iTunes latest version on your PC/Mac.
Download latest version of iTunes from the Apple Store.
Guide to stop iTunes auto syncing for iOS devices:
The iTunes auto syncing for iOS device is always easy to stop. The below step by step tutorial will guide for quick syncing settings.
Launch iTunes
Now from Mac head to menu bar iTunes > Preferences
On PC click menu edit > Preferences
Select tab device and click the box preventing iPod, iPhones and iPads from syncing automatically. For easy reference, check the below screenshot.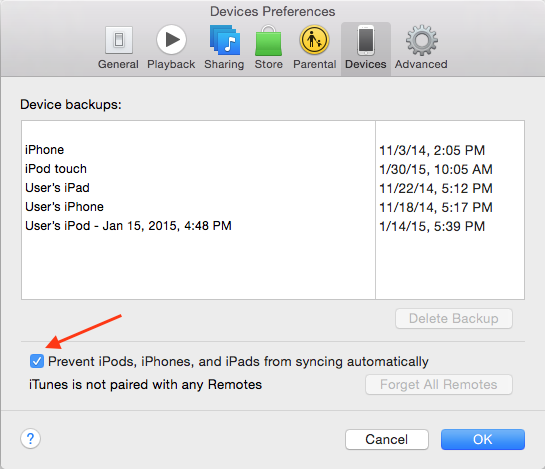 Any queries regarding the tutorial, do let us know by leaving a comment below as we are always there to help you out.