iPhone 6s and 6s Plus are the best smartphones launched by Apple. The company already reached a milestone of selling 74 million iPhone 6 and 6 Plus in just one quarter. So with this we can say that how popular the devices are. But like all other smartphones this also comes with minor bugs which will really irritate the users. The users really expect much from the device as it's filled with latest technology features.
This users claimed that the device touch screen suddenly becomes unresponsive. In other words, the iPhone users completely lost control over the screen. How many times they tap the screen, the device doesn't respond at all.
So if you are one of the user who really fed up with the issue and wanted to get rid of it, then check the below tutorial on how to fix iPhone 6/6 Plus Touch Screen not responding.
iPhone 6/6s Plus Screen not Responding to touch! Fix Now
Restart your iPhone 6/6s Plus
Many small bugs may arise due to continuous usage of the device which may result in crashing of the apps or even the screen of the smartphone becomes unresponsive. Many iPhone users may face this issues with their handset. Few of them have solved it by just performing the device restart and few other still face the same problem.
To perform the device reboot, just hold down the sleep/wake button and Home button at once to restart your iPhone 6/6s Plus. Wait for few minutes and then start the smartphone. This may fix your Touch Screen unresponsiveness to a great extent. If problem still exist, head towards the below alternative options.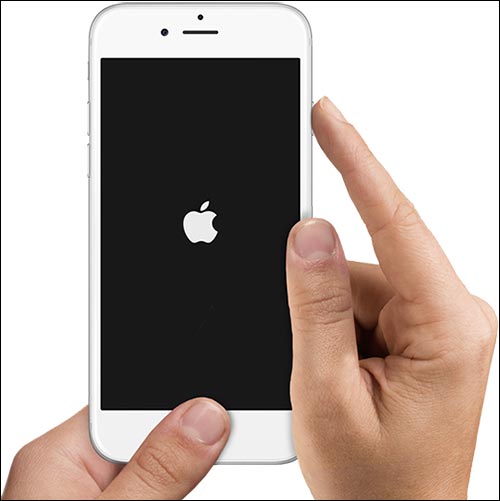 Perform Reset
By performing Reset, all your device old settings will be deleted which in-turns result in removing of device bugs. But again you have to set up Touch ID, enter password or even have to apply wallpaper. Check below steps to perform Reset on your iPhone 6/6 Plus smartphone.
Open Settings app from the App Drawer.
Now select the option General.
Search for Reset by scrolling down.
Now tap on Reset All Settings which makes all your settings to default.
Restore iPhone 6/6s Plus as New Handset
If the above procedure doesn't work in solving the iPhone 6/6 Plus screen not responding, then Restoring the device will sure help you out. But before Restoring keep in mind that it will erase all the data present on your device. So make sure to take backed up your iPhone smartphone.
Firstly turn off "Find My iPhone" on your smartphone.
Now connect your device with PC or Mac.
Launch iTunes and select your device.
Click on Restore iPhone.
Again click on Restore and Update.