In this guide checkout how to install WhatsApp on Wi-Fi only Tablet – How to Guide
As the WhatsApp is one of the most popular messaging services and has many registered users. So if you are one who use this application regularly and you also want to use it on your Wi-Fi only tablet, then you can follow the below procedure.
In order to install WhatsApp on Wi-Fi only Tablet you have to follow below steps. Make a note that you will not be able to download WhatsApp from play store as it will show that your device isn't compatible. So you need to follow the procedure listed here to download WhatsApp on your device.
Once you are done with the download follow the below steps:
Install the downloaded apk file on your tablet.
If you are prompted for Unknown Sources, then enable it from Settings > Security > Unknown Sources.
Before proceeding let me tell you that don't use your primary SIM number, use the Secondary SIM. Since the Primary SIM might have been registered on your Smartphone. And also make a note that the SIM you are going to register is active and is inserted into a mobile.
Now open the WhatsApp from the app drawer.
You will see a welcome screen click "Agree and Continue".
In the screen you will see a warning alert saying that tablets are currently not supported, ignore it and continue.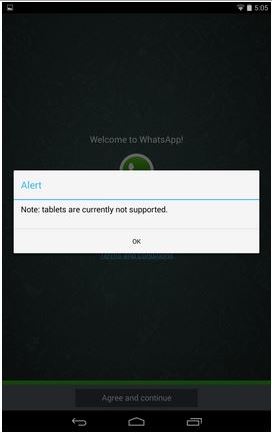 In the next screen enter your mobile number to verify via SMS. When you are done click ok.
Now you will get a notification saying "SMS verification failed", and you will find an option to try voice verification instead. Click on that option.
Enter your number again and tap on "Call Me". In a few seconds you will get a call from an international number, with an automated message repeating 6-digit code. Enter the code and wait.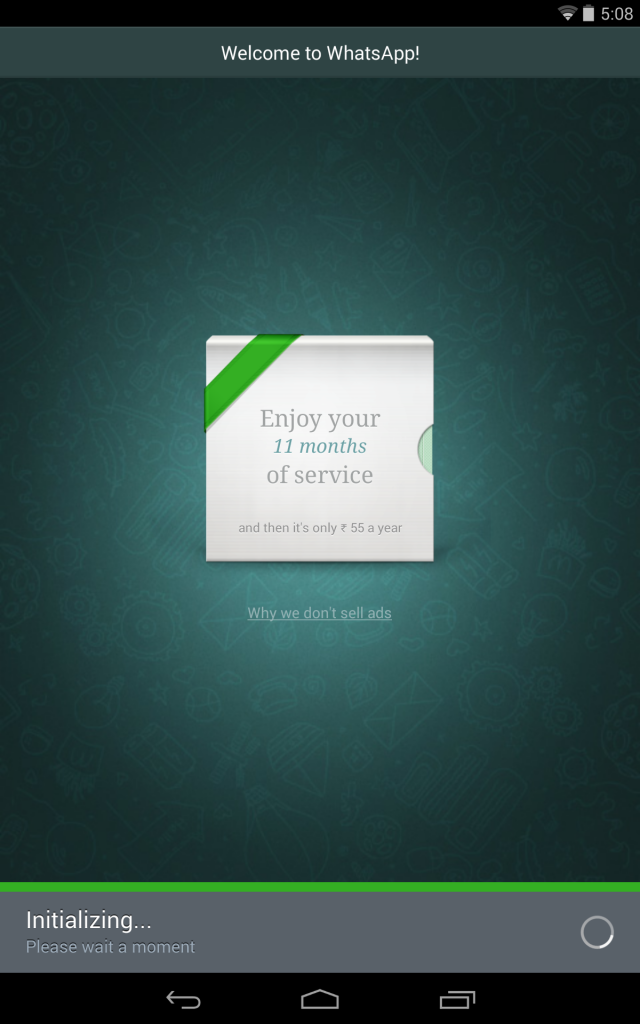 That's it now you are ready to go and you can now use WhatsApp on your Wi-Fi only tablet. So by following the above procedure you have successfully installed WhatsApp on Wi-Fi only tablet. Do let us know in the comment section if you face any issues while trying to install WhatsApp on Wi-Fi only Tablet, and we will try our best to assist you with the same.