The Huawei TalkBand B2 was announced at Mobile World Congress 2015 back in February this year. The smart watch features a Bluetooth headset which easily docks into the wrist strap. This latest wearable from Huawei is capable of connecting with both iOS and Android devices and track day to day activities like walking, running and cycling. It is available starting from $134.99 only on GearBest.com.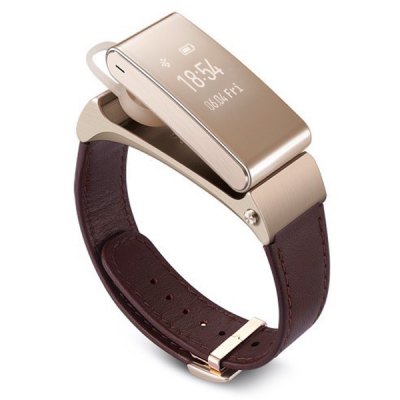 Apart from using Huawei companion app, users can also connect to Jawbone which is a world leader in consumer technology and wearable devices and building hardware products. So users can have complete access to Jawbone fitness coaching features.
Huawei TalkBand B2 is the successor of TalkBand B1 which was launched last year. The new smart watch comes with an updated design, better display technology and a solid look. The customers will really think of buying the wearable by seeing the design and appearance.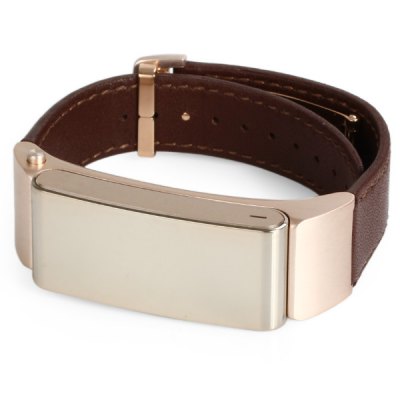 TalkBand B2, the perfect combination of wristband and headset supports 2 Smartphones at a time. The users can easily connect two Bluetooth devices one after another and making efficient communication. Bluetooth headset comes with double MIC noise reduction algorithm, reduces the wind noise and minimises the background noise. So in this way the Bluetooth will deliver clear and efficient audio without any disturbances.
With the presence of built-in six-axis sensor, it is capable of recording intelligent motion recognition like walking, running, cycling, and other sports activity, thus improves the accuracy of exercise recording. In addition, the wearable is also capable of judging your sleep and shows result about quality of sleep.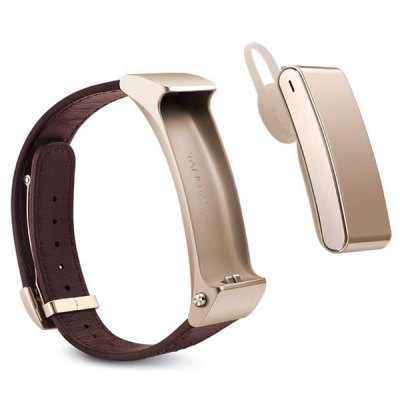 The TalkBand B2 has Bluetooth 3.0 and sports an OLED touch screen. The smart watch has 90mAh rechargeable battery which will deliver standby time up to 12 days. Currently the device has only English as its supportive language. The dial of the watch is rectangular in shape and has genuine leather band.
The special features and function of Huawei latest smart-watch is alarm clock, Calories burned measuring, Steps counting, Incoming calls show, Sleep management and Find your phone.
The package contents of the wearable includes a Huawei TalkBand B2 Bluetooth Wristband headset, a USB Cable, a English Manual guide, a security manual, two earbud and a box.
Huawei TalkBand B2 Best Deal
The Huawei TalkBand B2 smart watch comes in Golden, Silver and Black&White colour options. The Golden colour can be purchased for just $155.99 using the coupon code: GBB2L and the Black&White colour wearable for $134.99 using code: GBB2 on GearBest.com online gadgets website. This is a limited time offer available only on GearBest.
Subscribe to our daily newsletter for latest Smartphone and wearable deals and offers.