How to Root LG G Watch and install TWRP Custom Recovery
As the Smartphones are growing day by day with new features added and so the wearable tech, we can confirm that there is more to come in future. After the Smartphones the OEM manufacturers are running behind the Smartphones and other such wearable stuff. One such manufacturer has launched LG G Watch recently. After the launch of LG G watch many gadget lovers liked it and developers took interest in it and as a result we got Custom Recovery, Rooting method for this smart watch.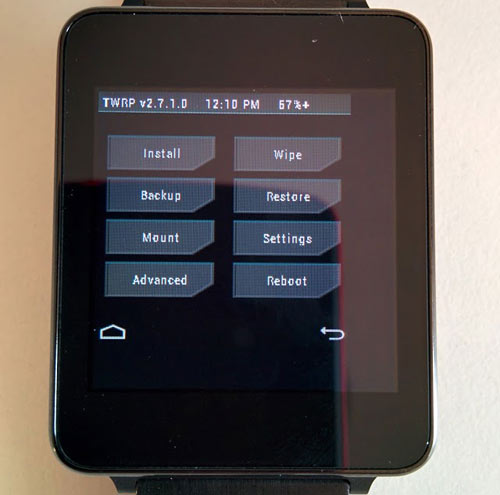 Tomsgt, a recognised contributor in the XDA forums and the developer has come up with a solution and tool to Root LG G Watch. He developed a tool with all options like Root LG G watch; installing TWRP Recovery, Flashing Stock Boot.img, Restore LG G Watch to stock firmware, install a Reboot to recovery app etc., check the full list below:
Install the drivers needed and test them.
Unlock bootloader
Relock bootloader
Flash stock recovery
Flash stock boot image (note if you flashed rootboot.img instead of booting it. this will fix your device)
Restore the device if bricked. (or if you just want stock back)
Root the G watch
Flash TWRP Recovery to the G Watch
Install a Reboot to Recovery App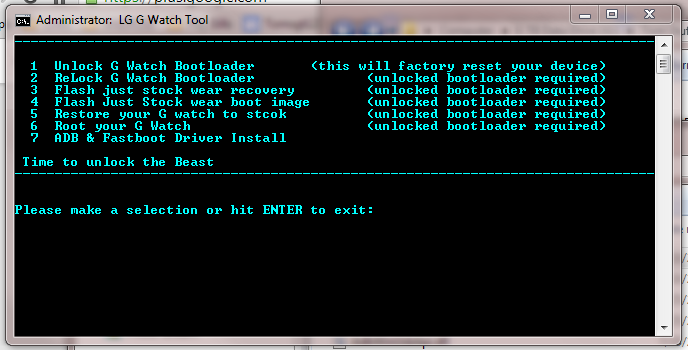 Disclaimer: We should not be held liable or responsible for any damage occurred to your LG G Watch and nor the developer should be. So understand the risk involved and proceed further at your own risk.
So if you own LG G Watch and want to Root it to experiment on your device or to avail extra features that root users have, then download this tool from here and follow the procedure as showed in the video below by the RootJunky.
[Source]