Apple has launched its first Android app called "Move to iOS" which lets Android users to easily transfer to iPhone, iPad or iPod touch. The app was first revealed at the WWDC event held back in June this year.
With the Move to iOS app, the users can transfer Message history, Contacts, camera photos, internet bookmarks, Mail accounts and Calendars from your Android to iOS device.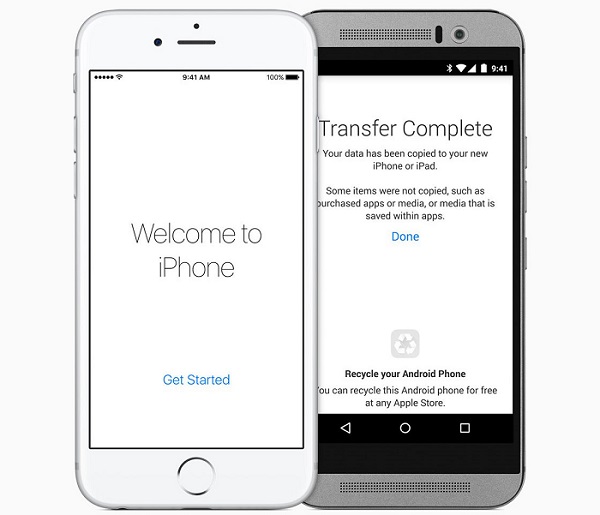 When you choose to migrate the data, the iPhone or iPad will create a new Wi-Fi network and finds the nearby Android smartphone running Move to iOS app. Next you need to enter a ten-digit code on Android device which will be shown your iOS handset. If the code matches, the app will start transferring the files and data to your new iOS device and put it in the right places. iOS will automatically set up your default mail account.
The application is available on Google Play Store which can be downloaded and installed on Android 4.x.x KitKat and Android 5.x.x Lollipop OS smartphones. After valid installation, users need to setup an iPhone, iPad, or iPod Touch on iOS 9. If already done with the setup process, you can erase the iOS device and start using the features.