Are you looking to manage your device on PC, then here we have Motorola Device Manager which helps in establishing a successful connection between your computer and Motorola smartphone using a USB cable. It is the latest version and can be downloaded for free.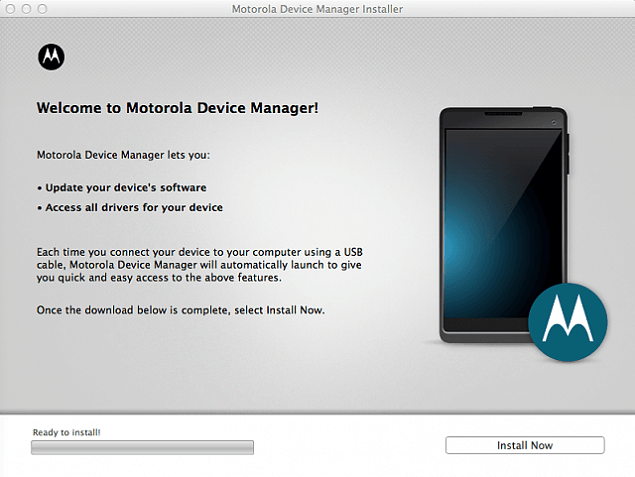 Note: The Motorola Device Manger isn't like other PC Suite applications, and it has lot of limitations. It only allows you to connect the device to the computer and Update the device (if available).
The following are the features of Motorola Device Manager –
Auto-Installer
Motorola Device Manager is an auto-installer package. With the package install on your computer, you need not to install any other drivers for a valid connection between your device and PC. This package automatically installs necessary USB drivers.
Update Motorola Device
It allows Motorola users to update their system to latest version. This feature is nearly useless as it not support most of the Motorola devices.
Download Motorola Device Manager
Motorola_Device_Manager_2.4.5 – Windows
Motorola_Device_Manager_2.5.4 – Windows
Motorola_Device_Manager_2.2.9 – Mac
Motorola users can also download USB Drivers separately from here.