Google Now is a personal assistant application developed for both Android and iOS platforms. It is also available within the Google Chrome internet browser on personal laptop/computers. The main task of the Google Now is to track all your activities, likes and delivers the required information based on your actives.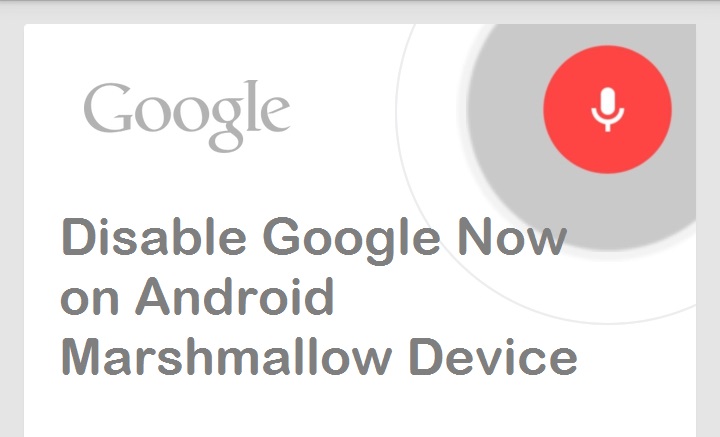 Google Now is always alert to show the relevant searches on the web thereby saving the time of the users. So, it is considered as one of the special feature of Android 6.0 Marshmallow OS.
But things doesn't go same all the time. Sometimes the same app shows irrelevant searches which could be very annoying while surfing the web. So, here we shared tutorial on how to disable Google Now on Android Marshmallow device. Also How to get a Refund on Google Play Store Apps
Note: The below process works only with Android 6.0 Marshmallow devices.
Disable Google Now on Android 6.0 Marshmallow Smartphones & tablets:
1. Take your Android Marshmallow device on your hand and go to App drawer.
2. Select Google Search App.
3. Next tap on three dots icon and then followed by Settings option.
4. From the list of various settings, navigate to Google Now option.
5. Disable Google Now by just sliding the slider.
6. That's it. You have successfully disabled Google Now on your Android Marshmallow smartphone/tablet.
7. In case if you what to enable the app, follow the same procedure.
Hope the above steps helped in disable the Google Now app. Do share with your friends on Facebook and Twitter as they might find it important.