As we earlier posted, Asus started updating ZenFone 4, ZenFone 5 and ZenFone 6 to Android Lollipop firmware. The firmware update is via both OTA and by manually downloading the update from Asus website.
If your Asus ZenFone 5 user with model A500CG and A501CG and doesn't received Lollipop OTA update, then here we shared how to manually update ZenFone 5 to Android 5.0 firmware.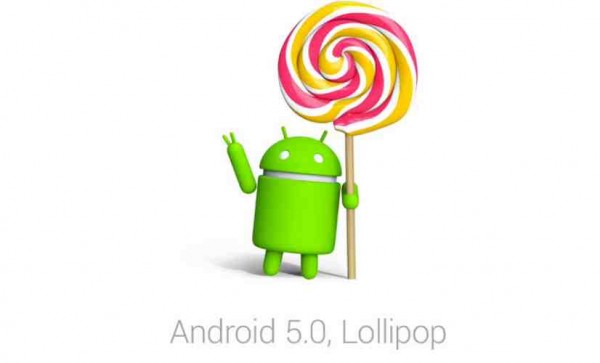 The firmware version is v3.23.40.52 for WW SKU and is about 700MB in size.
Asus ZenFone 5 (A500CG, A501CG) Android 5.0 Lollipop 3.23.40.52 Upgrade:
1. Download UL-ASUS_T00F-WW-3.23.40.52-user.zip from the Asus website on your computer.
2. Connect ZenFone 5 to computer with a standard USB cable and transfer the same zip to the root folder of device internal storage.
3. Now restart your device by pressing and holding the power button.
4. After successful restart, you will see a triangle notification on the status bar. Just drag down the notification panel and you will see that system update is available. Tap on it to continue.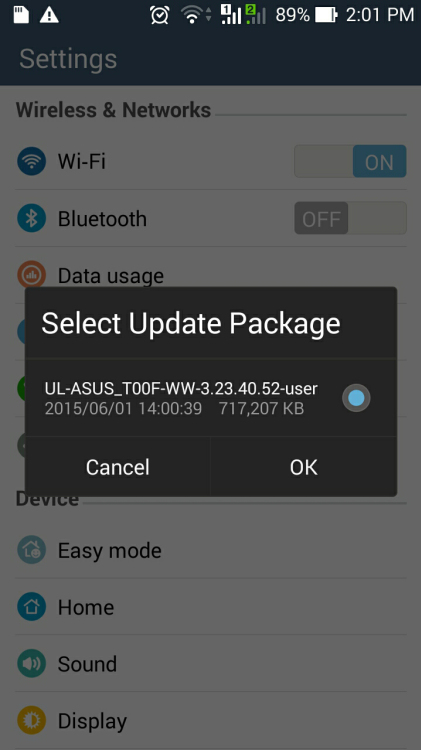 5. Here the device ask to select the update package. Select the OTA Lollipop zip file which you earlier copied to device internal storage.
6. Now the device boots into recovery and starts installing the Lollipop firmware on your device.
Congratulations! Asus ZenFone 5 has been updated to Android 5.0 Lollipop.
For more detailed guide on updating the firmware, do check the Asus Website.