The level of technology in the smartphone manufacturing has reached to maximum level. Many Smartphone manufacturing companies are launching their slimmest Mobiles with key features like Quad Core processor, latest Operating System, level of storage capacity, etc. Though there is considerable improvements in the above fields, the thickness of the device remains unchanged in-fact it's becoming slimmer.
We have seen many mobile phones got the title of World Best Slimmest device on its debut, but here we came up with the list of few thinnest Android devices in the Android platform. We can expect much changes to the below top Slimmest Android smartphones list as the technology is boosting day by day.
Best Slimmest Android Phones- 2016
1. Oppo R5- 4.85mm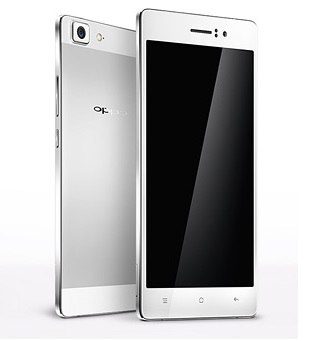 Featuring just 4.85mm, the Oppo R5 was launched as a big competitor to Gionee Elife S5.5 and Elife S5.1. So, it was a great move by Oppo to hold the title of slimmest smartphones. But we can expect slimmer smartphones from other companies in this competitive market.
The Oppo R5 has stainless steel body with micro-arc frame which protects the device from damages. The device sports a 5.2-inch FHD display with 423 ppi and there is Snapdragon 615 octa-core processor under the hood. The device also packs with a Cool Element technology which plays a vital role in cooling the device when heated excessively. Oppo R5 runs on Android 4.4.4 KitKat with Colour OS v2.0 on top and is coupled with 2GB RAM. On the Camera front, it adds 13 MP rear facing camera which is accompanied with 5 MP Selfie camera. The device has price tag of $499.
2. Micromax Canvas Silver 5– 5.1mm
Micromax, the top Indian smartphone manufacturing company came forward with its 5.1mm handset dubbed as 'Canvas Silver 5' to remain in the ongoing competition of top smartphone vendors. The smartphone was launched as a competitor to Gionee Elife S7 which is the latest flagship smartphone launched by Gionee in India. Gionee Elife S7 measures just 5.5mm and claims as the sexiest smartphone launched for the year 2015.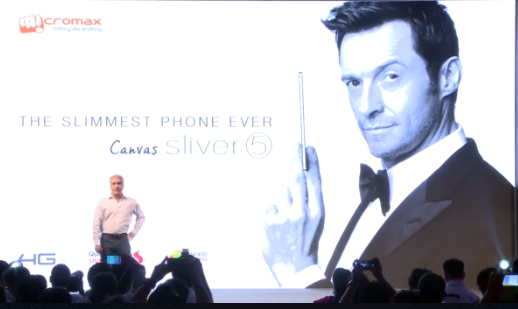 Like many of the flagship smartphones, the Micromax Canvas Silver 5 runs on Android 5.0 Lollipop out of the box and is powered by a 1.2GHz Quad Core Snapdragon 410 processor. It features a 4.8-inch AMOLED display with 1280 x 720 pixels and has 2GB DDR3 RAM with 16GB internal storage. The handset comes with 8MP rear camera with LED Flash and there is 5MP front facing camera for video calling. There is 2000mAh battery on the back and includes connectivity like 4G LTE/3G, WiFi 802.11 b/g/n, Bluetooth 4.0 and GPS.
The Canvas Silver 5 is priced at just 17,999 and will be available to purchase starting from July this year.
3. Gionee Elife S5.1- 5.15mm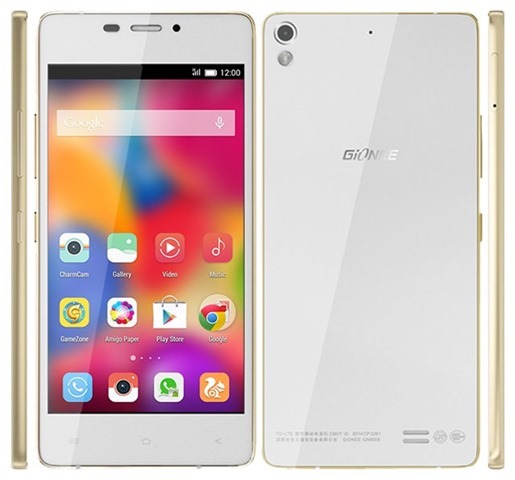 Gionee Elife S5.1 is the company thinnest smartphone with 5.15mm. This smartphone was launched after the great success of its 5.5-inch smartphone, the Elife S5.5. This smartphone proved that technology can also be equipped even in slimmer devices and thus many company came forward and made their slimmer devices.
The Gionee Elife S5.1 comes with a 4.8 inch AMOLED display with Corning Gorilla Glass 3 protection. The back cover is also protected with Corning Gorilla Glass 3. Running on Android 4.4 with Amigo 2.0 UI on top, it is powered with 1.7 GHz octa-core MediaTek MT6592 processor and has 1GB of RAM. The phone features 8 MP primary camera with LED Flash and a front facing 5 MP camera for Video Calling and other Selfies.
4. Gionee Elife S5.5- 5.5mm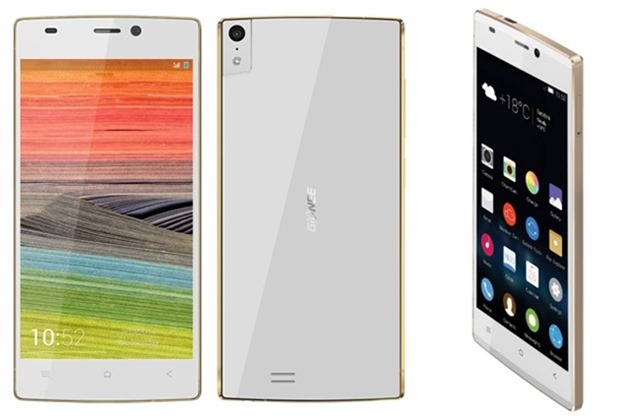 Gionee Elife S5.5 was the first device launched by Gionee under the category of slimmest devices. Within a thickness of 5.5mm, the company has fixed 2300mAh battery on the back to power the smartphone. It also comes with 5-inch Full HD Super AMOLED display and pack with 1.7 GHz quad Core CPU with 2GB of RAM. The device runs on Gionee's Amigo Android-based OS on top. The Gionee Elife S5.5 has a 13 MP primary camera at the back and is accompanied with 5 MP secondary camera.
5. Gionee Elife S7- 5.5mm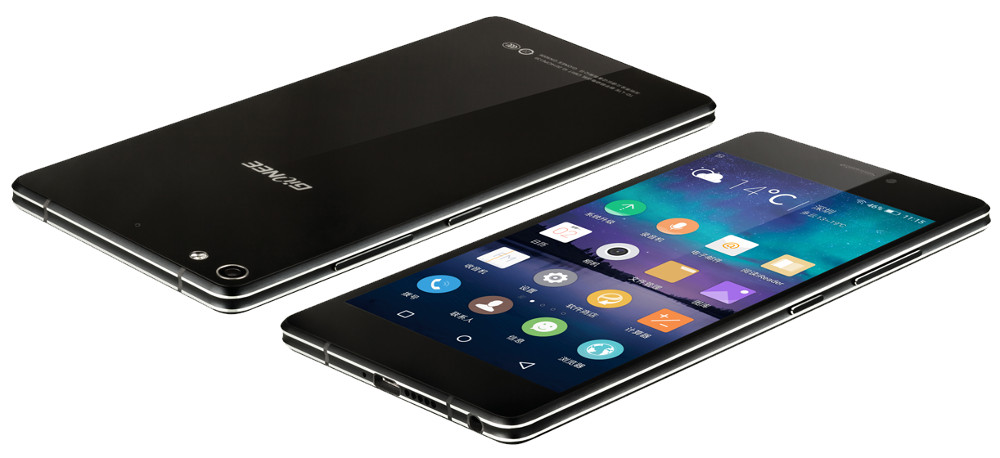 Yes, again it's the Gionee who unveiled its latest slimmest Android smartphone. This time the display is quite bigger when compared to Gionee Elife S5.1 and Elife S5.5 which comes with 4.8-inch and 5.0-inch respectively. It has 5.2-inch Full HD display and thus its first big 'thin' smartphone of 2015 which was being launched at MWC 2015 in Barcelona. The company has used premium materials in the build of Elife S7. Though the device is not slimmest smartphone, but it is one of the sexiest Android smartphone in the world.
The front and back of Gionee Elife S7 is being protected by Corning Gorilla Glass. With larger 5.2-inch display, the phone is also pretty light in weight with 126.5g. Under the hood, Gionee adds a MediaTek MT6572 octa-core chip clocking at 1.7GHz and is coupled with 2GB RAM and 16GB on-board memory. The device has major change in the form of Amigo UI 3.0 skin on top of Android 5.0 Lollipop OS. With the inclusion of app called chameleon, it creates a distinctive colour scheme for the entire operating system. The device was launched with price tag of EUR 399 (approx. Rs. 24,000). Overall this phone is recommended if you are looking for a slimmest smartphone with latest technology features.
6. Vivo X3- 5.57mm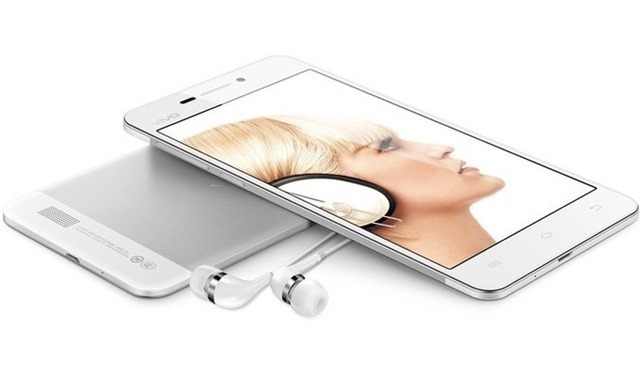 This Android smartphone from Vivo also comes in the list of top slimmest Android mobiles with thickness of 5.75mm. It has 5 inch of IPS display with 1.5 GHz A7 Processor coupled with 1GB of RAM. The other features of the Vivo X3 smartphone includes 16GB non-expandable memory, 2,000 mAh battery and the device runs on Android 4.2 Jelly Bean out of the box.
7. Huawei Ascend P6- 6.18mm
Having price tag of just $500, the Huawei Ascend P6 adds its thickness of 6.18mm as the key feature of the smartphone. It comes with a 1.5 GHz quad-core processor, 2GB RAM and a 32GB inbuilt storage capacity.
8. Samsung Galaxy A5- 6.7mm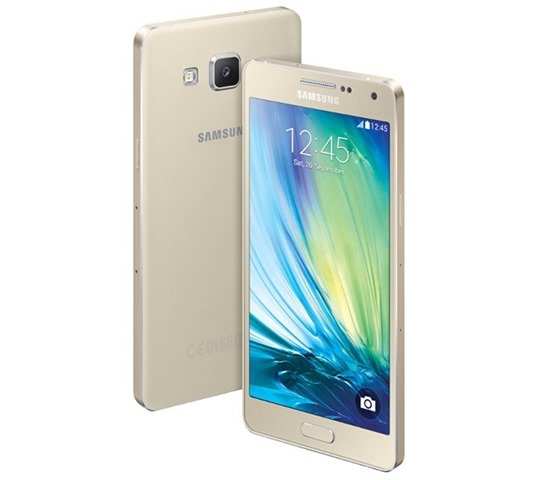 The Galaxy A5 is just 6.7mm thick and is specially meant for young and trend conscious consumers, reveals the company. The 6.7mm smartphone comes with a 5-inch HD Super AMOLED display and is powered by 1.2GHz Quad-Core Processor with 2GB of RAM. The phone runs on Android 4.4 KitKat out of the box which receives guarantee update and includes LTE connectivity. The Samsung Galaxy A5 has a 5 MP front facing camera with wide-angle lens to capture better selfies and also includes 13 MP rear camera with LED Flash.
Any other thinnest smartphone missed in the above list, drop a comment below and we will make changes to the list.