WhatsApp is one of the best instant messaging app for various platform like Android, iOS and Windows. The app gain more popularity last year by introducing "Voice Calling" feature. So, all the WhatsApp users can make a free video calls to other friends who are on WhatsApp. But make sure you're connected to the internet with good speed (WiFi). Recently we have rumors that WhatsApp is soon bringing Video Calling feature to its application. So, with this feature WhatsApp users need not to use any other video calling apps like Skype as the video calls can be made directly from the app itself. The current version of WhatsApp doesn't have the option to make video calls or group video calls. There is no official news when the new update with voice calling will be rolled out.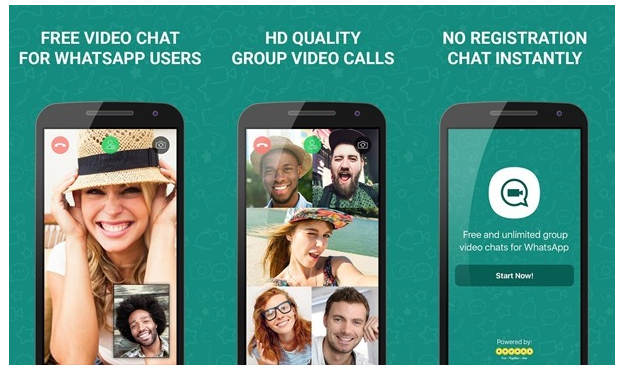 But those users who can't wait and wanted to get Video Calling feature right now on their Android or iOS smartphone, then it's all possible with the help of Booyah application. Booyah is a free app which brings in video calls to WhatsApp. It is available for both Android & iOS platform. Read on the following for more details –
Make Video Calls and Group Video Calls on WhatsApp
Firstly you need to download the app from the below download section. Once installed, the app will access all the WhatsApp contact list. Once sync, you're all set to make a video call from the interface itself.
Note: The other person should also have WhatsApp and Booyah apps installed on their respective Android or iOS devices.
Coming to the group video chat, you can call up to 12 people at the same time and the screen during the video call change & fit according to the number of people you're in the chat.
Booyah delivers HD video calling, but make sure you have connected to a speed internet on your smartphone. The best thing about the Booyah app is that it doesn't require any registration or log in and is completely free to download.
So, till WhatsApp brings video calling feature use the Booyah app for video calling and group video calling purposes.
Download Booyah Video Chat for WhatsApp
Android | iOS