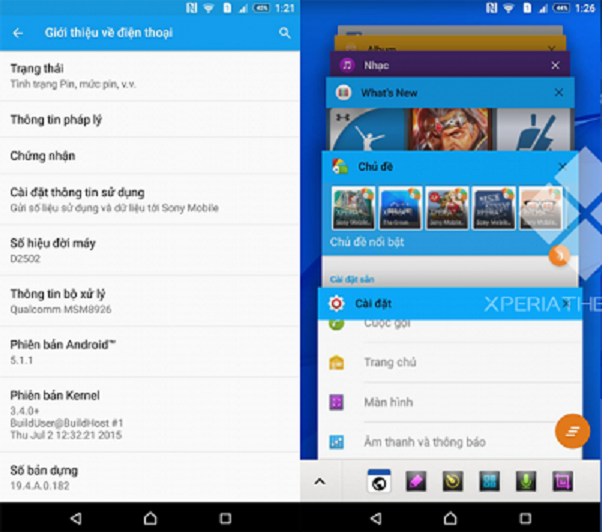 Are you a Sony Xperia C3 users, then get ready to receive Android 5.1.1 Lollipop update in the next coming days. The update will be rolling out to all the handsets at a time around the entire planet.
The Android 5.1.1 update is seeding to both single SIM Xperia C3 (D2533) as well as the dual SIM Xperia C3 Dual (D2502). After the update, we can see the new build number as 19.4.A.0.182.
If you haven't received the official OTA update, then go to the below source link for manual downloading and flashing the firmware. Already updated your handset, then do share the major changes and features of Android 5.1.1 Lollipop firmware.
Install Android 5.1.1 Lollipop 19.4.A.0.182 Firmware for Sony Xperia C3
Step 1: Download the Android 5.0.2 Lollipop 14.5.A.0.242 Firmware FTF file from the below links.
Step #2: Copy the Downloaded file and paste in Flashtool > Firmwares folder.
Step #3: Open flashtool.exe and then hit the small lightening button present at the top left corner and select Flashmode.
Step #4: Now select the FTF firmware file which you copied earlier to the Firmwares folder.
Step #5: Now perform Wipe Data, Cache and apps log by selecting the options available at the right hand side.
Step #6: Now tap OK which will prepare the files for flashing. Once the firmware files are loaded, a popup appears indicating to connect the device with PC.
Step #7: Now power off Sony Xperia Z1 C6902/C6903 and connect it to PC by pressing and holding the Volume Down key.
Note: Make sure not to release the volume down key, until the flashing process is successfully completed.
Step #8: The device will be detected in Flashmode and the Flashtool will starts the flashing process.
Step #9: Once the flashing of firmware files is completed, release the Volume Down Key.
Step #10: Now unplug the device and reboot it.
Step #11: Congrats! You just installed Android Lollipop 14.5.A.0.242 Firmware on your Sony Xperia Z1 C6902/C6903.
Note: First boot after flashing the device to latest OS may take 5-10 min, so be patience and let the device reboot successfully. If your device enter into boot loop mode, then remove the battery and boot again.