ZTE launched Axon Mini smartphone in a special event along with Axon Lux, Axon watch and SPro2 Smart Projector. The ZTE Axon Mini is the Mini version of recently launched Axon handset. The Axon smartphone was launched exclusively for the U.S. market but the company carried the same to China by adding a fingerprint scanner on the rear side of the handset.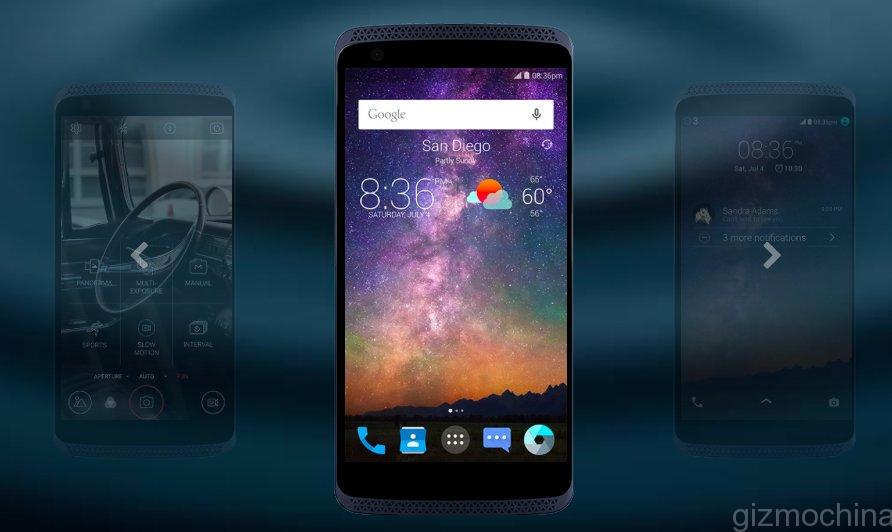 The highlights of ZTE Axon Mini smartphone is that it features a Force Touch Screen. Now it is World's first Android smartphone to feature a Force Touch Screen. Earlier Apple launched MacBook Pro with the force touch trackpad and there are rumours that the upcoming Apple iPhone 6s features the same.
The Force Touch screen is the latest technology which helps in measuring the force applied on the screen display and thus notify us to use the screen in a smarter ways. Also the handset will feature a 5.2-inch Super AMOLED display.
Apart from the amazing feature, the company also revealed little details of its new smartphone. The Axon Mini will come in four different colors- silver, gold, orange and pink. ZTE is expected to release the device in September this year.
Pricing and other details of Axon Mini is still unofficial. Stay connected as we will be updating the post once the device is released.
source/Photo Credit (GizmoChina)