YU on Monday launched its latest JYUICE power banks in India with 5000mAh and 10000mAh capabilities. The power banks are well designed with Aluminium body on top protects the gadgets from rusting and provides a better grip.
These both banks comes with multi-colored LED indicators which switches to Green when the charging is between 100%-70%, Yellow when it is 70%-30% and turns to Red when the charging level is less than 30%. So with this special feature, users can easily know their power bank battery life and charge according to their need. In addition, the company claims 92% charging conversion rate of these YU JYUICE power banks.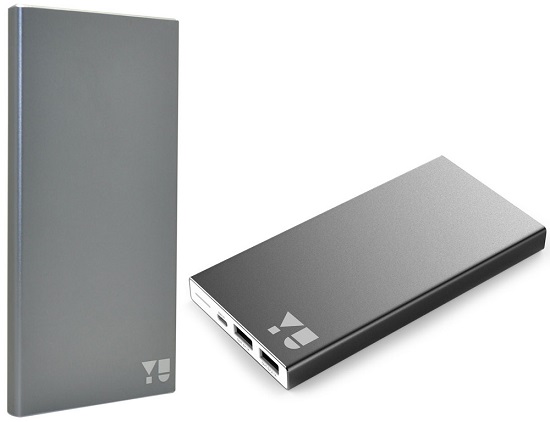 The 5000mAh power bank has only one USB port with 5V-2.1A output while the 10000mAh comes with dual USB port, one with 5V-1A output and another with 5V-2.1A output.
YU JYUICE 5000mAh & 10000mAh Power Banks Price in India and Availability:
Coming to the department of pricing, the YU JYUICE 5000mAh power bank is priced at Rs. 699 and the JYUICE 10,000mAh has a price tag of Rs. 1099. Both the devices will be available exclusively on Snapdeal.com online retailer store.
Buy from Snapdeal