WhatsApp is all set to take on the popular video calling application, the Skype in the upcoming days by launching video calling feature.
With over 900 million active users all over the world, WhatsApp is currently the top mobile messaging app for both Android and iOS platform. WhatsApp already got the voice calling feature few months back and now the messenger wanted to become really big by bringing the video calling feature.
WhatsApp Video Calling feature
The talk has been started when a couple of leaked screenshots of the WhatsApp video calling feature surfaced on a German website. Like Skype, WhatsApp users can also make calls using the WiFi or cellular data connection. Just like voice calling, the video calling will also consists of two buttons for decline and accepting calls and shows the image of the caller on the screen. The screenshot also reveals that users can able to turn off the mic as well as flip the camera. It also shows two windows during a call, one for the caller and another for the person who has received the call.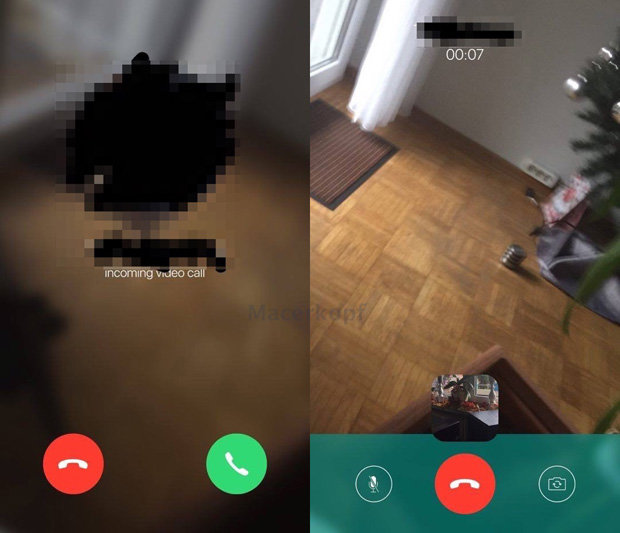 WhatsApp is also on a project of adding multiple chat taps that allows users to switch between individual chats without navigating to the main WhatsApp chat list.
According to the reports, WhatsApp with video calling for iPhone comes with the version v2.12.16.2 and the current latest version available in the iOS store is 2.12.12. The update for iPhone makes the green color more dominant which gives the similar look like the Android version.
Once WhatsApp gets video calling, it becomes the second application of Facebook to have both voice and video calling. Facebook Messenger was the first application with similar features.
What are your thoughts regarding WhatsApp video calling? Do let us know in the below comments.