Sony Xperia Z1 Compact D5503 has received the Android 4.4.4 Kitkat update and the update is rolled out via OTA with 14.4.A.0.108 as the build number. If you are looking to update Xperia Z1 Compact D5503 to this firmware, then you can follow the procedure below.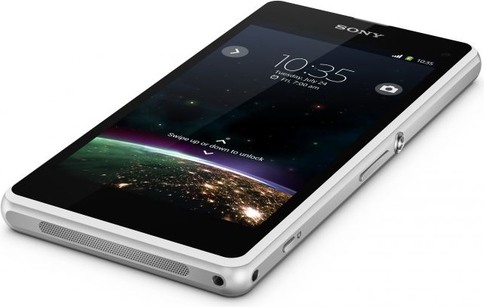 Before we proceed to update Xperia Z1 Compact D5503 to Android 4.4.4 Kitkat firmware, we must follow some set of instruction to prepare Xperia Z1 Compact D5503 for the update process and also to avoid it from bricking.
Pre Requisites:
Make sure your device is Xperia Z1 Combact with model no D5503. Check in Settings > About.
Backup all of your data to a safe location, so that we can restore the data, if any data loss has been encountered, while updating your device.
Charge your device to at least 75%, to avoid it from shutting down in between the update process, if it happens it may brick your device.
Make sure USB Debugging is enabled on your device.
Download and install USB drivers suitable for your device
Disclaimer: We should not be held liable or responsible in any manner for any damage occurred to your Xperia Z1 Compact D5503 Android device. So understand the risk involved and proceed further at your own risk.
How to Update Xperia Z1 Compact D5503 to Android 4.4.4 Kitkat 14.4.A.0.108 firmware:
1. Make sure you have installed and setup Flashtool on your PC. If not. Follow here.
2. Download the appropriate firmware file for your device from the below links:
Android 4.4.4 Xperia Z1 Combact D5503
3. Copy the downloaded firmware file and paste in Flashtool > Firmwares folder.
4. Run Flashtool.exe as administrator.
5. Now hit the small lightening button at the top left corner and select Flashmode.
6. Select the FTF firmware file, which you have copied earlier to the Firmwares folder.
7. Now from the right side, select options to wipe Data, Cache and apps log. It is recommended to choose all the wipes.
8. Now click on OK, this will start preparing the firmware files for flashing.
9. Once the firmware files are loaded, a popup appears, asking you to connect your device to PC, by turning it off and keeping the back key pressed.
10. Now power off Xperia Z1 Combact and connect it to PC by pressing and holding the Volume Down key. Now make sure not to release Volume Down key, until the whole flashing process is completed.
11. As soon as the phone is detected in Flashmode, Flashtool will start flashing the firmware files to your device.
12. Once the flashing is done, release the Volume Down key and unplug your device and reboot your device.
Note: First boot may take some time may be up to 5-10 min, so please be patience and let your device reboot successfully. If at all your device get's into boot loop sequence, then you need to remove battery or long press power button, to turn your device off, and boot it again. If this doesn't solve your problem then follow the above procedure again.