Samsung has introduced a new feature called "KNOX" starting from Android 4.3 Jelly Bean update. The latest flagship devices namely the Galaxy S6 and the Note 5 has the option in settings to disable KNOX. But what about the other Galaxy devices which doesn't have the direct option to uninstall the KNOX. So, for those users here is the guide to disable KNOX on all Samsung devices.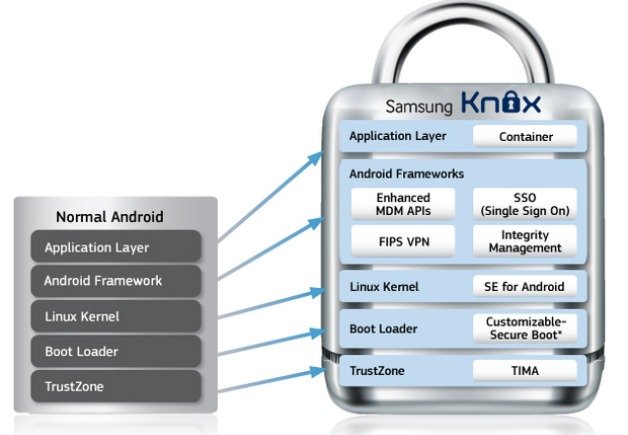 The main reason behind disabling the KNOX options on any Samsung device is its restriction running the TouchWiz. Though it doesn't create any issues with the Google Play Store application, but Chainfire which is the popular root exploit developer has faced several problems.
How to uninstall/ Disable Knox on All Samsung Galaxy Devices
There are different ways to disable Knox on Samsung Galaxy devices running on different Android version: Android 4.3 Jelly Bean, Android 4.4 KitKat, Android 5.x.x Lollipop, Android 6.0 Marshmallow.
Firstly you need to launch Knox application from the App Drawer.
Now using the menu key, launch the settings menu.
From there, choose the option 'Uninstall Knox' and confirm.
Now you need to reboot your Galaxy device for the effects to take place.
Disable Knox on All Samsung Galaxy Devices using Root Explorer:
The second method to remove Knox is by using the Root Explorer. Download and install Root Explorer or similar kind of app from Google Play Store.
1. Once the app is installed, give it root privileges and wait for a while.
2. Next you need to use the search icon present at the top.
3. Enter the text 'KNOX' using the keyboard and tap on search.
4. Once the search is completed, you will see a list of files and folders named 'KNOX'.
5. Now you need to select all these files and tap on delete.
6. Once done, reboot your Galaxy device. Enjoy!
So, that's the simple tutorial to uninstall/ remove Knox from Samsung Galaxy Android smartphones and tablets.
If the above guide was useful for you, then do show your love by sharing on Facebook and Twitter.