Temple Run 2 Cheats and Tricks
Temple Run 2 is one of the most played Action games on Android Smartphone's. Imangi Studios have announced the game and can be downloaded free from Google Play Store. It features high-res graphics, new obstacles, abilities, player powers and achievements which makes it more challenging world filled with curvy roads, hills and valleys.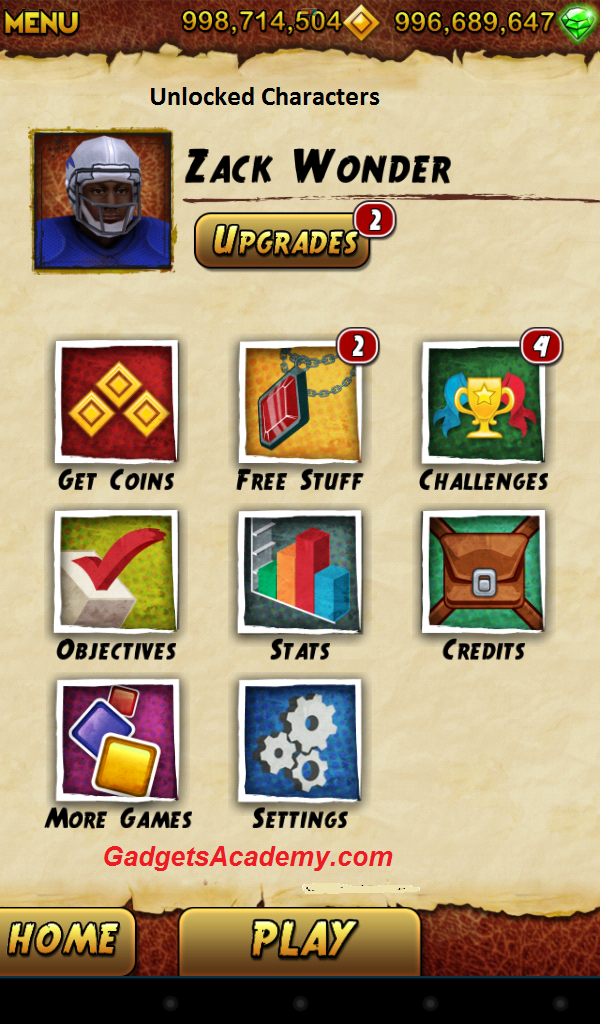 The Temple Run 2 has more than 100,000,000 – 500,000,000 downloads while the original Temple Run has over 170 million downloads across various stores like App Store, Google Play and Amazon Marketplace. It is 49MB in size and runs on all android devices having versions 2.3 and up. Check below the features of Temple Run 2 1.9.1 features.
Temple Run 2 Features:
Beautiful new graphics
Gorgeous new organic environments
New obstacles
More powerups
More achievements
Special powers for each character
Bigger monkey
The fun of the game can be doubled if we get unlimited coins and diamonds. So here we brought trick and cheats of Temple Run 2 for unlimited coins. The coins will help us to buy many important things which make the game more interesting. To get unlimited coins and diamonds just follow the below easy steps on your android Smartphone.
Related Content: Subway Surfers All 2014 World Tour Mod APK download
Temple Run 2 Unlimited Diamonds and Coins cheat
Backup your current Savegame file if necessary,
Download the file gamedata.txt on your Android mobile. If you have downloaded in PC, transfer the same to device SD card.
With the help of file manager, copy text file to: /sdcard/Android/data/com.imangi.templerun2/files/
Replace existing files!
Congratulations! Coins and diamonds are updated to 999,999,999 each.
Temple Run 2 can be downloaded free on:
Google Play Store
Amazon Marketplace
IOS
Any problem while applying the cheats lets us known by leaving a comment below. Don't forget to share on Facebook and also tweet on Twitter.
Related Content: Download Angry Bird Epic Android Game for Free- Latest Version