Samsung Galaxy J1 SM-J100H is a budget 4G Android smartphone announced earlier this year. The smartphone is already doing well in India, Bangladesh, Sri Lanka and United Kingdom due to its low pricing. This budget device was announced along with Galaxy Core Prime 4G and Grand Prime 4G.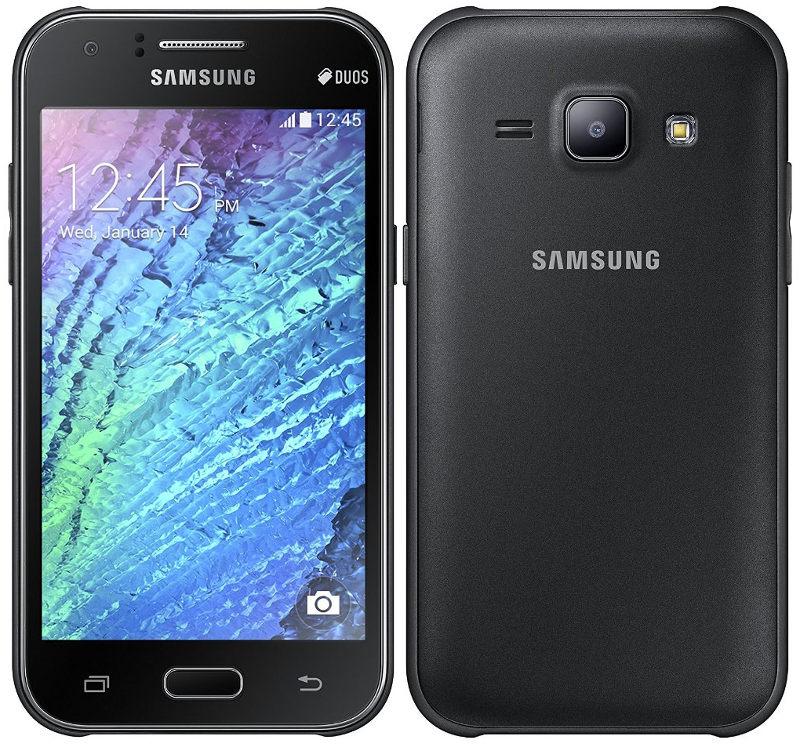 The Samsung Galaxy J1 comes with a 4.3-inch display, is powered by 1.2GHz quad-core processor, has 768MB of RAM, sports a 5MP rear & 2MP front camera and runs on Android 4.4 KitKat OS. It has dual SIM support, 1850mAh battery life and includes Bluetooth 4.0, GPS and Wi-Fi features.
In this guide we will show how to take screen capture of your Galaxy J1 4G Android phone using hardware keys. You can also capture device screen using third party Android apps from Play Store which needs root access on your handset. No user wants to void company warranty for just taking screenshots (rooting voids warranty). So, hardware keys are the best options to take screenshot.
How to take Screenshot on Your Samsung Galaxy J1 SM-J100H Android Phone:
Step #1: Hold Galaxy J1 SM-J100H on your hand and locate the hardware buttons- Menu button and Power button.
Step #2: Select screen on your device whose image is to be taken.
Step #3: Next press and hold the above hardware buttons until your device screen flicks.
Step #4: Release hardware buttons.
Step #5: That's it! Screenshot has been taken.
Step #6: To view, the screen capture just drag down the notification panel or else do to Gallery > Screenshots.
If this work for you, then do lets us known by commenting below. Also do check out our screenshot category for various Android phones.