This guide shows how to take Screen capture / Screenshot on LG G Watch.
LG G Watch was the Android powered Smartwatch and similar to Android Smartphones, we can take screenshot on LG G Watch and we will be guiding you on how to take screen capture / Screenshot on LG G Watch.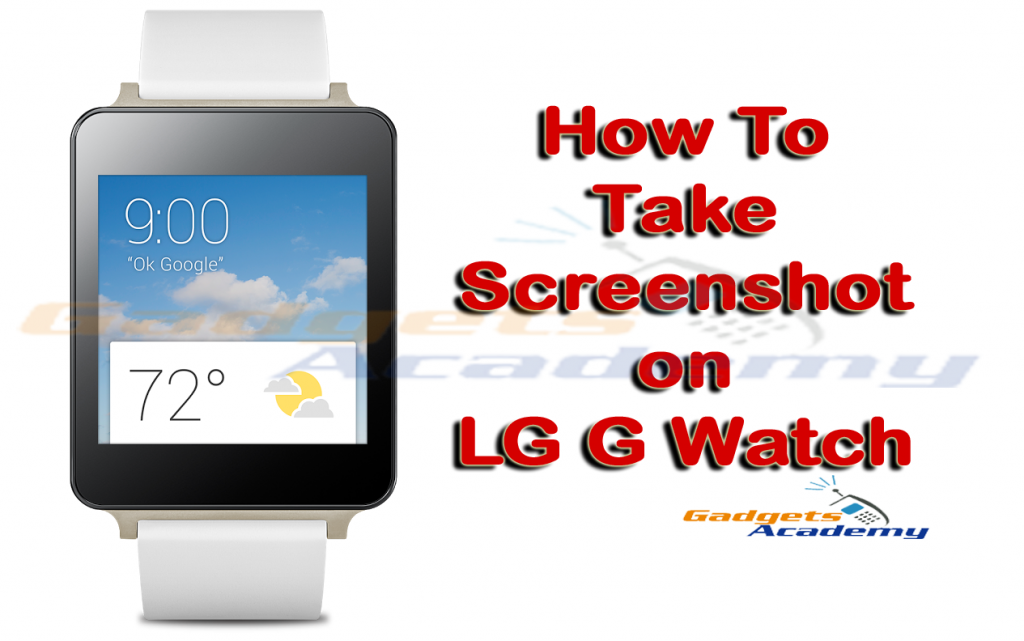 Taking screenshot on LG G watch is not easy when compared to Android Smartphones as there are no physical buttons like volume or power keys present on this Android Wear. So we have to take help of PC and ADB command to take screenshot on LG G Watch and below is the procedure on how to do it.
Also Read : How to take screenshot on Galaxy Alpha
How to Take Screenshot on LG G Watch:
Setup ADB and Fastboot drivers on your PC as shown here.
Plug your LG G Watch to PC using the USB cable it came with.
Turn ON debugging over USB.
Navigate to the Fastboot folder on your PC and open the Command Window there. You can do it by opening the Fastboot folder and holding the shift key and right clicking anywhere inside the Fastboot folder at the empty space and selecting open command window here.
Open the application or the screen you want to take screen capture or screenshot of.
Now in the CMD type: adb shell screencap –p /sdcard/DCIM/screenshots/screenshotx.png and press enter. In the above command change screenshotx.png with the file name you want such as replace 'x' with numbers like 1,2,3……
Now we have to copy all the screenshots to our PC, to so type: adb pull /sdcard/DCIM/screenshots and hit enter. This command will copy all the screenshot you have taken so far to your PC.
That's all now you have successfully taken screenshot on LG G Watch. Do let us know in the comment section if you have any queries regarding the same.