Subway Surfers world tour travels to Rome City, the capital of Italy – Details about Subway Surfers Rome
Subway Surfers all time famous Arcade and runner game has now chose Rome, the capital of Italy as its World Tour and is called Subway Surfers Rome. As we all know that subway surfers is the favorite game for all gamers out there, and the developers of this game satisfy their users by regularly updating this game with new world tour.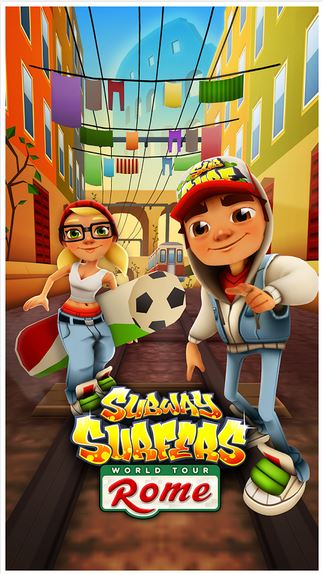 This time the developers have chosen Rome city, the capital of Italy as its world tour, with new characters and outfits. See below to find what are the features added in this update.
Travel to spectacular Rome with the Subway Surfers World Tour
Reach goals and win amazing Spray Can Awards
Race the beautiful Subway with Roberto, the Italian scooter kid
Search for colourful eggs in the Weekly Hunts and win great prizes
Add the Kick-Off board, and new Outfits for Roberto and Zoe, to your collection
So if you are one who loves this game, then update it and play the Subway Surfers Rome on your device. If you want to manually update your device then you can follow the below procedure.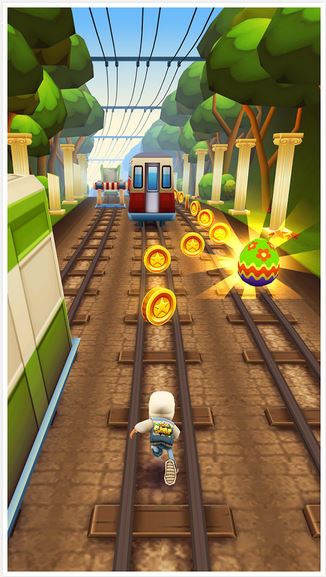 Update: Subway Surfers Vancouver – Subway Surfers World Tour Reaches Vancouver, Canada
Steps to Install the Subway Surfers Rome on Android device:
Now connect your device to PC and copy the downloaded apk file.
Now disconnect your device from PC.
Navigate to copied apk file on your device and install the same.
Now open the Subway Surfers Rome game from the app drawer.
Play the Game and enjoy!!!
Stay tuned with us for the modded version of this game with unlimited coins and keys, by subscribing to our Email News Letter and liking our page on Face Book and following on twitter and Google Plus.