Sony has started rolling out the Android 4.4.4 KitKat based firmware to Xperia Z, ZL, ZR and Z tablet. So if you own any of the mentioned Z series smartphone, just upgrade it to latest version.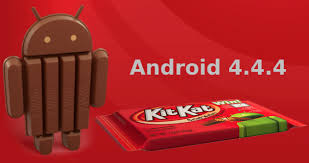 Sony Xperia Z Smartphone has been running on Android 4.4.2 KitKat OS since May. The company has decided to update the device directly to Android 4.4.4 KitKat instead of Android 4.4.3 KitKat version. The entire bug has been fixed in the latest version. Check below the Changelog of Xperia Z for more details.
Changelog for the Xperia Z:
Upgrade to Android 4.4.4
Better battery performance in some background applications
Email stability & performance enhanced
General improvements to MMS, Calender, WiFi, Contacts & More
All of our latest bug fixes and enhancements
The new update to Sony Xperia Z, ZL, ZR & Z Tablet brings you up-to-date with the latest version of Android. The update will be over-the-air and the notification should pop op on your device.
If you have already received the update and applied on your device, lets us know how you feel the experience of latest version Android 4.4.4 KitKat.