Skype is one of the best video calling app for the internet supported devices. It is updated with free Group Video calls for all Windows tablets users. This feature is applicable to both windows tablets and windows 2 in 1 devices.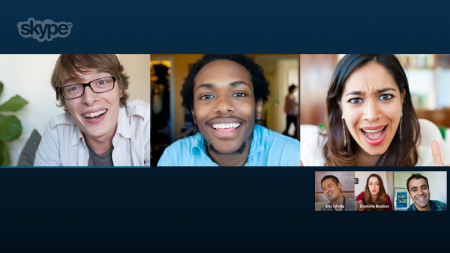 In April, the group video calling experience was made free to certain platforms and stated that other device support will be coming later this year. Now they are all set to bring the new features to the Windows tablets. This feature supports call up to 10 people and their videos will show up once they start speaking.
Also Read: Subway Surfers Paris Mod APK for unlimited keys and coins
Skype says "we've found that most group calls take place between three or four participants. When building the group video calling experience for modern Windows, we optimized so that the three most talkative people- plus yourself- are visible at the same time."
It also said that "if you want to see someone that isn't currently talking, simply double tap on them and their video will go full screen. To go back to the gallery of all participants, double tap again. This way you can focus on anyone, at any moment."
There is option to resize Skype if you want to browse the web, watch a video or check emails during a group video call. Resize will takes up part of your screen. This way you can enjoy the multitasking feature while chatting in Skype.
Check the below video for the new features (group video calling) included in Skype: