Samsung Mobiles was very quick in launching the Galaxy Note 5 and Galaxy S6 Edge+ flagship devices. The launch time between these two flagship devices was too low. Seeing that many Samsung fans anticipated the same thing might happen with the Samsung upcoming flagship smartphone, the Galaxy S7.
Samsung Galaxy S7 Release Date, Specifications
Earlier the Wall Street Journal (WSJ) reported that the Galaxy S7 will launch in mid-March and now according to the Chinese carrier China Mobile says the same March month for the release of Samsung next flagship device. If this happens, China people will be the first to get hands-on with the device in the third month of 2016. Also Asus Zenfone 3 release date, specifications, features, rumors
With a raise in the competition of smartphone industry, people are expecting a lot from Samsung upcoming flagship. According to the leaks and rumours, the Galaxy S7 comes with a pressure-sensing touchscreen, a retina scanner, the powerful Snapdragon 820 processor and a microSD support. Samsung along with Google trying to build the software of the device faster and smooth as iOS.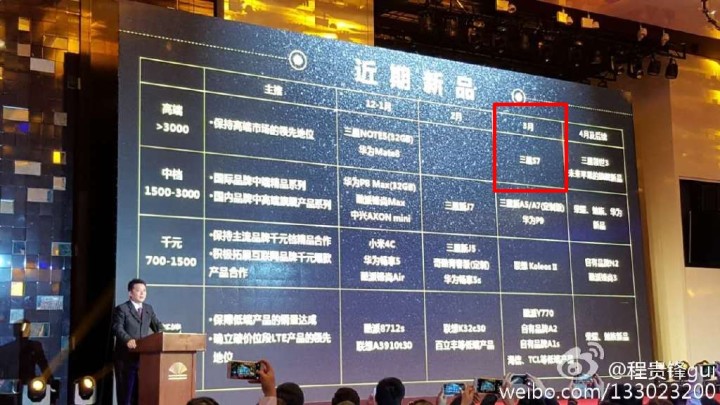 Source