Samsung Galaxy S6 Edge+, a bigger version of S6 Edge photos has been surfaced in the latest leaks. Rumours claims that the handset will features a 5.7-inch QHD display, which is quite similar to that of Samsung Galaxy Note 4.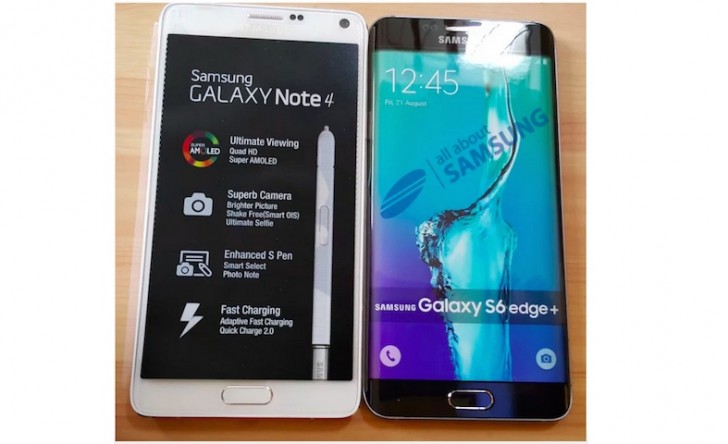 The latest flagship dummy photos has been surfaced along with Note 4 showing not much changes when compared to company's current flagship smartphone. The Galaxy S6 Edge+ looks slightly stretched version to that of S6 Edge.
Coming to specifications, the Galaxy S6 Edge+ might feature the same hardware as the current flagship with Exynos 7422 processor. The rumours features of latest flagship smartphone are Qualcomm Snapdragon 808 processor, 16MP rear camera, 5MP front shooter and a QHD display.
The Samsung Galaxy S6 Edge+ is expected to launch on August 12 along with Galaxy Note 5.