In this guide checkout how to root Xperia Ray ST18i with 4.1.B.0.587 build number [Android 4.0.4] – How To Guide
Sony has earlier rolled out the Android 4.0.4 ICS update with 4.1.B.0.587 build number to its one of the flagship, Sony Xperia Ray ST18i. So if you are on the firmware listed and want to root your device then read below to root Xperia Ray ST18i. If you want to know what rooting in Android is? Then go here and checkout.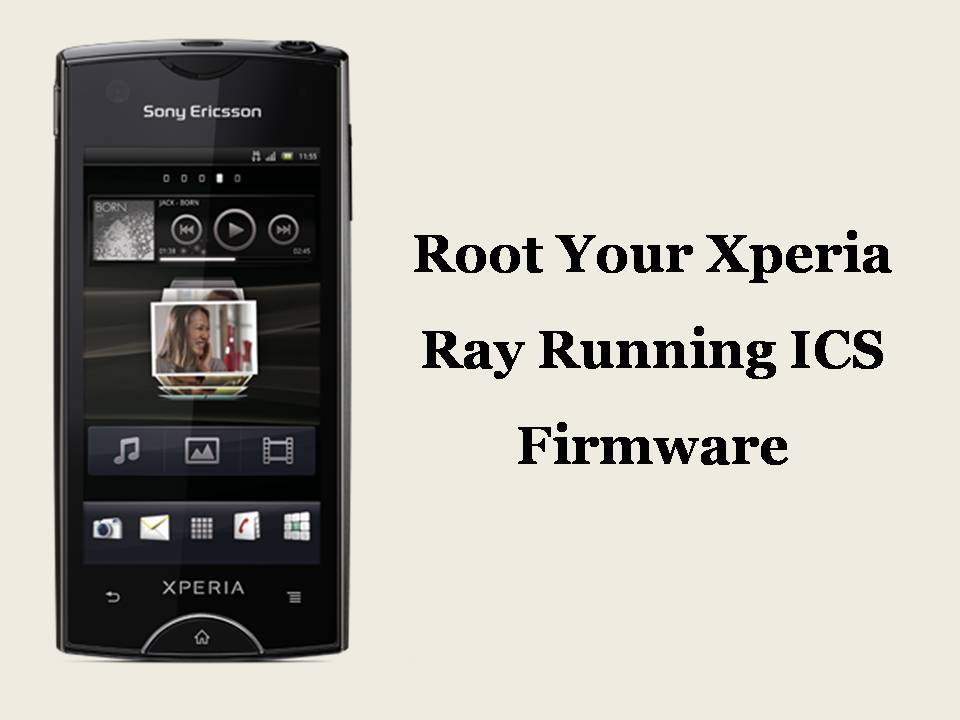 Let me warn you before proceeding to root Xperia Ray ST18i, that rooting voids warranty, so we would not be held responsible for any damage to your device. So proceed at your own risk. Let's also have a look at pre-requisites before proceeding, so that we can avoid bricking of device while rooting.
Quick Pre-Requisites:
Make a complete backup of all of your data, though rooting won't erase data, it is good to be cautious.
Enable USB Debugging on your device from the Developer Options. Mostly the path is "Settings > Applications > Development > USB Debugging", if not check "Settings > Developer Options".
Charge your device to at least 75%, to avoid bricking of your device and is highly recommended.
Assuming that you are done with all the above pre-requisites, let's now proceed to root Xperia Ray ST18i.
Disclaimer: We should not be held liable or responsible for any damage occurred to your device for not following the steps properly. So proceed at your own risk.
Required Downloads:
Procedure to Root Xperia Ray ST18i:
First of all navigate to "Settings > Security > Unknown Sources" and enable Unknown Sources.
Also navigate to "Xperia > Connectivity > USB Connection Mode" and select MSC Mode.
Copy the downloaded file St18_4.1.a.0.562_kernel.ftf to firmwares folder inside the flashtool installation folder.
Power off your device.
Start Flashtool, if necessary run as administrator.
In the top left corner of the Flashtool program click on lightening icon or Thunderbolt icon and select Flashmode.
Now select the St18_4.1.a.0.562_kernel.ftf from the list and leave all the settings default.
Now click on flash.
Now the Flashtool will load the firmware files. Once it is down, it will notify you to connect your device to PC in Flashmode.
Now as shown in the popup, press and hold back button and connect your device to PC while the back button is still under hold.
As soon as the device is detected it will flash the selected firmware to your deivce.
Once down unplug and reboot your device.
Now extract the DooMLoRD_v1_Xperia-2011-ICS-ROOT-emu-busybox-su.zip and open runme.bat.
Now connect your device to PC.
Follow the onscreen instructions and complete the procedure.
Now power off your device and Copy the St18i_4.1.b.0.587_kernel.ftf file to firmwares folder inside Flashtool installation directory.
Now flash it using the Flashtool as explained above.
When you are done, you are ready to go.
That's it now you have successfully learnt how to root Xperia Ray ST18i. Do let us know in the comment section if you face any issues while trying to root Xperia Ray ST18i and we will try our best to help you with the same.