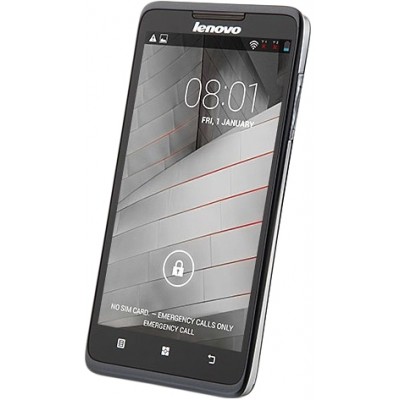 Lenovo A766 now can be easily rooted with the Framaroot application. Rooting has became more common these days as its gives more benefits like downloading root access apps, installation of recovery and custom ROMs. So if you were looking to root your Lenovo A766 device, the wait is completed. Your Lenovo a766 android phone can be rooted in just few minutes. That's the process is known as One click Root Guide. Check the below procedure to root Lenovo A766 Android device.
Disclaimer: Rooting includes the risk of bricking the device. So if you choose to root your device, you are doing at your own risk. Rooting voids your phone warranty.
Quick Pre-Requisites:
Lenovo A766 Android Device
Framaroot application
Battery level more than 50%
Basic knowledge to operate the device
Steps to Root Lenovo A766 Android Phone
Download the Framaroot application and install it in your Lenovo A766 device.
After successful installation, open the framaroot app from the app drawer.
From the Framaroot app, select the option "Install Superuser" under the Select an option to execute after the root section as shown above.
Next select Boromir exploit to root Lenovo A766
Then the app starts the rooting process and notify with a success pop-up whenever the rooting process is completed.
Next step is to reboot the Lenovo A766.
Congratulations! You have successfully rooted your Lenovo A766 Android device with the Framaroot application.
You can check whether your device is rooted or not with app called "Root Checker" by downloading it from Google Play Store.
Now you have root access in your Lenovo A766 android device which gives extra benefits like downloading root only apps, installation of customs ROM and other recovery. If you really like the post don't forget to share with your friends via social networking sites. Subscribe to our newsletter for latest stuff regarding android and its tips & tricks.