Many Android users accidentally delete important files or data without knowing from their smartphone. There are no options available in the Android to restore it back like Windows PC where it consists of recycle bin. But now you can easily restore you files with the help of an app called "Dumpster" which helps in restoring the deleted data. The app can be downloaded from Google Play Store.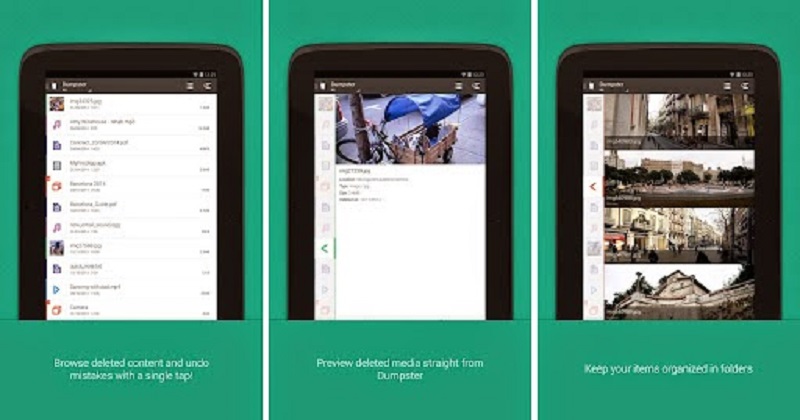 Dumpster is developed by 'Baloota' and has 4.2 ratings on Play Store. The app creates a recycle bin like we have in Windows and Mac and all the deleted data enter into that folder. So from there the users can easily restore the deleted data. It helps in restoring everything like apps, videos, images, audio, documents and other Zip & rar files.
How to Restore Deleted Photos & Videos on Android Phones:
Download and install Dumpster Android app on your smartphone. Launch the app and check-in the fields you want Dumpster to save. Now the app analysis the data and then you have all done! A recycle bin like in Windows will be created on your Android smartphone which will be useful in restoring all the deleted stuff.
All the deleted data will be located into your Dumpster. So in order to restore any data, locate the files and select the beloe restore options to get back the files on your device. If you want to delete the entire files from your device or dumpster, just perform "Empty Dumpster" option present at the top.
So with this app you can easily restore accidentally deleted various files and apps from your Android phone. Enjoy!
Download: Dumpster Image & Video Restore