Panasonic after launching many android Smartphone's, it time to launch another Smartphone dubbed as Panasonic CM1. It is camera first and Smartphone next device. The device is stated as World's best camera phone in this planet. It comes with decent price tag and has extra-ordinary features. Earlier Samsung also launched Galaxy K Zoom camera Smartphone. So lets out what the specs and features of this new smart device from Panasonic differs from that of Samsung camera device.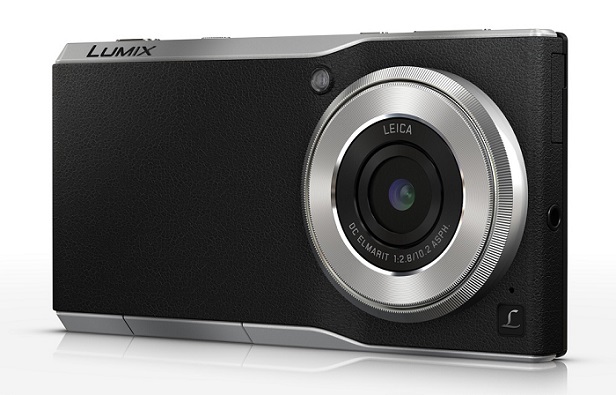 The Panasonic CM1 sports a 4.7-inch display with 1920 x 1080 pixels screen resolutions and is powered with 2.3GHz quad-core Snapdragon processor. It has 2GB of RAM, 16GB internal storage and expandable secondary storage with microSD card. The device comes with 20 MP camera and is paired with f/2.8 Leica lens, a mechanical shutter and a manual control ring. It has 4K video recording capability and has thickness of 21mm. The Panasonic CM1 weighs 204 grams and runs on Android 4.4 KitKat out of the box. At last, the device is packed with 2600mAh battery on the back.
Panasonic CM1 Specifications:
4.7 inches of screen size
1920×1080-pixel touch screen
2.3GHz quad-core Snapdragon processor
Android 4.4 (KitKat) OS
2GB of RAM
16GB of internal memory
WIFI Only Option
4K video recording capability, 21mm thickness
1 inched sensor and f/2.8 Leica lens
20-megapixles Camera
204 grams of weight
2600Mah Battery
Dimensions: 135.4 x 68.0 x 21.0 mm
Price and Availability:
The Panasonic CM1 will goes on sale starting from this November with a price tag of Euro 900/ $1,170.