Check here the list of Motorola Smartphone's getting Android 5.0 Lollipop update.
Google along with Motorola announced the next generation Nexus Smartphone i.e, Motorola Nexus 6 running on latest Android 5.0 Lollipop out of the box. Motorola announced the devices which would be updated to Android Lollipop operating system.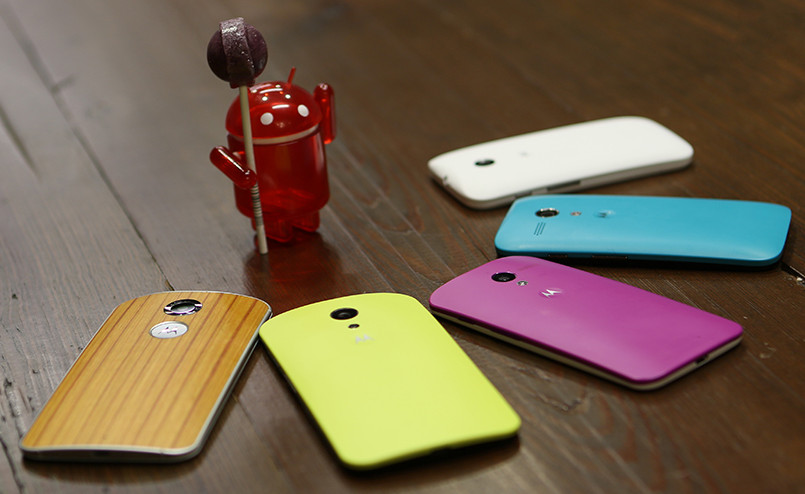 "We are excited to confirm that this latest and greatest Android release will also come to our other devices as part of our ongoing software strategy to provide fast updates to our pure Android experience" said Motorola in a official blog post.
Also List of Phones & Tablets getting Android 5.0 Lollipop Update- Confirmed List
Coming to update, all 2014 launch devices are capable of getting the Android Lollipop update. The 2014 launched Smartphones includes Moto X (2nd Gen), Moto G (2nd) and the Moto E budget phone. Though no information available regarding the timings of their release, Motorola has confirm more than half of dozens phones getting Android Lollipop update. Check below list of Motorola Android Lollipop update devices.
Android 5.0 Lollipop update for Motorola Smartphones
Moto X (both the 2013 and 2014 models)
Moto G (both the 2013 and 2014 models, and the LTE version)
Moto E (their super budget-conscious phone)
Verizon's Droid Ultra, Droid Maxx, and Droid Mini
Motorola is planning to add more devices to the update list but have to confirm which carriers are willing to support which phones for a bit longer. Addition of more devices will be updated to the above list.