Micromax YU Yureka sold out in 3 seconds – Details
YU, the sister company of Micromax has placed its first device on sale at amazon.in. The device was announced last month and it sports some good specs at decent price of Rs 8,999. The device was scheduled to go on sale at amazon.in today at 2PM and the stock last till 3 seconds, while the stock is limited to just 10,000 units.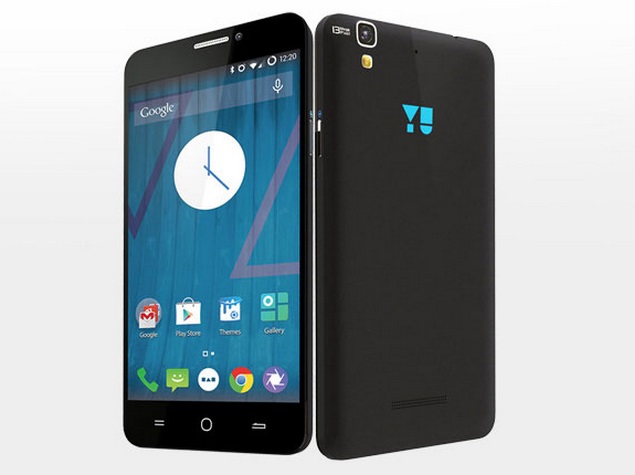 To buy this device many users registered, as this sale required pre-registration, in spite of the more than 10,000 registrations YU has made only 10,000 units available to purchase on Amazon and this stock lost in 3 seconds.
Many users took interest in this device and registered for this sale and many are disappointed today and some are happy, who had it in cart. Amazon.in the site at which device went on sale exclusively has experienced 503 service unavailable error due to the heavy traffic and the buyers had very bad experience and because of this many users has lost the item even if they had it in cart, as the buyer has to checkout in 13 minutes, otherwise it will be available to the other user who is in wait list. The site also mentioned the price of the unit as 12,499, which is indeed wrong and this was rectified at the last step of the checkout as the promotional discount.
Also Read : How to take Screenshot on Micromax YU Yureka
How this sale went on – first the user has to sign in to his / her amazon.in account before the sale begins, then exactly at the 2PM he / she has to refresh the page and tap on Sale is On buttons and it will take him / her to the next page where he finds Add to Cart button, if it is available. If it is not available then he might see Join wait List, so if any user is unsuccessful in proceeding with the checkout then he can grab the deal. This is how the sale went on, in my opinion this the long process and it is not user friendly for the flash sale. On the other hand Flipkart has the most convenient method, which is being used to sell Xiaomi devices.
Overall I would recommend the users, not to lose hope and take part in next sale. Hope YU might bring more devices to stock and stay tuned with us to know when the second sale will be held and how to take part in it.
If you want to know the specs of Micromax YU Yureka then go here and checkout, you will also find more features of this device and why it has more craze.
Update: Next sale is going to happen in the Next week on Thursday, i.e., January 22nd 2015.