Meizu has launched a new 10,000mAh power bank in an event being held at Beijing. The powerful power bank was unveiled along with company latest flagship smartphone, the Meizu MX5. The 10,000mAh power bank has a minimalistic design and two-way fast charging capabilities. So you can not only charge the power bank but also the devices connected to it at the same time.
The company has revealed that the latest 10,000mAh power bank can charge the Meizu MX5 up to 58 percent in just 30 min and 100 percent in 83 min. The power bank consists of LED indicators, a micro-USB charging port and a USB port. With Meizu providing 11 stages of protection, there is no need to handle the power bank with care. It has the capacity to withstand the rough handling.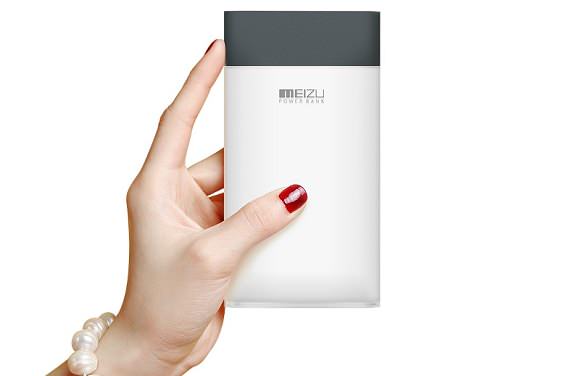 The power bank has lithium-ion polymer batteries manufactured by popular Amperex Technology Limited, who also supplies batteries to Apple. The MEIZU 10,000mAh Power Bank has price tag of 149 RMB (Rs. 1,500 approx) and as of now is available only in China. There are no details for the global availability.
On the same filed, Xiaomi also came up with latest 16,000mAh power bank which is already available to purchase in India for Rs. 1,399.