Sony mobiles earlier this week has started rolling out the Android 4.4.4 Kitkat firmware for Xperia ZL C6502, C6503 and the update is rolled out with 10.5.1.A.0.283 Build Number and is available via OTA. We are writing this guide to help you if you were unable to update Xperia ZL C6502, C6503 to Android 4.4.4 Kitkat via OTA. Following this guide you will be able to manually update Xperia ZL C6502, C6503 to Android 4.4.4 Kitkat 10.5.1.A.0.283 firmware.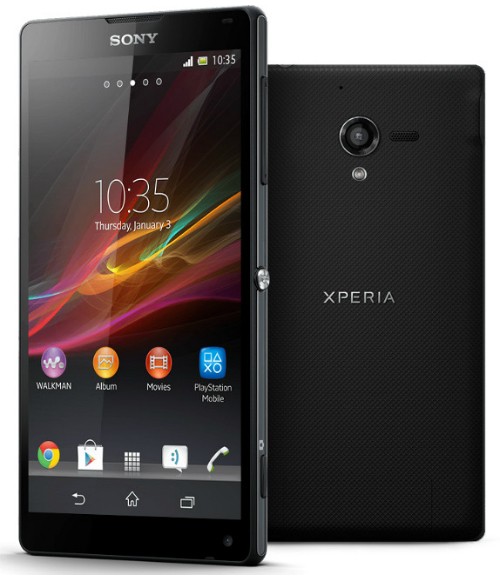 Pre Requisites:
Make sure your device is Xperia ZL with model no C6502 or C6503. Check in Settings > About phone.
Backup all of your data to a safe location.
Charge your device to at least 75%.
Make sure USB Debugging is enabled on your device.
Update Xperia ZL C6502, C6503 to Android 4.4.4 Kitkat 10.5.1.A.0.283 firmware:
1. Download ROM and Google apps package from below download section.
2. Extract the rom and obtain boot.img file and copy it to Fastboot folder.
3. Copy the whole ROM package and Google Apps Package to your device's SD card.
4. Power off your device. Now open the Fastboot folder on your PC and press and hold Shift key and right click any where inside the Fastboot folder at the empty space and from the options choose open command window here.
5. Boot into Fastboot Mode. To do so, press and hold Volume Up key and connect your device to PC, a blue LED light will blink indication that your device is in Fastboot Mode. Now in CMD type: Fastboot flash boot boot.img and press enter. This will flash the boot.img file to your device.
6. Once done, type: fastboot reboot and press enter. Now while your device boots up, press the Volume Up button to enter into Recovery Mode. Once you are in Recovery Mode, perform operations to clear cache, dalvik cache and data. Now select "Install zip from SD card" and choose the ROM package, which you have copied earlier and install it.
7. Now again follow the above step, but this time choose the Google Apps Package and Install it. Now again perform full data reset and clear cache and dalvik cache.
8. GO back and reboot your device into system mode.
Download Section:
Xperia ZL C6502:
C6502_10.5.1.A.0.283_CHT_TW.ftf
C6502_10.5.1.A.0.283_Customized_MY.ftf
Xperia ZL C6503:
C6503_10.5.1.A.0.283_Customized_RU
C6503_10.5.1.A.0.283_Customized_UA.ftf
C6503_10.5.1.A.0.283_Commercial_and_Journalists.ftf