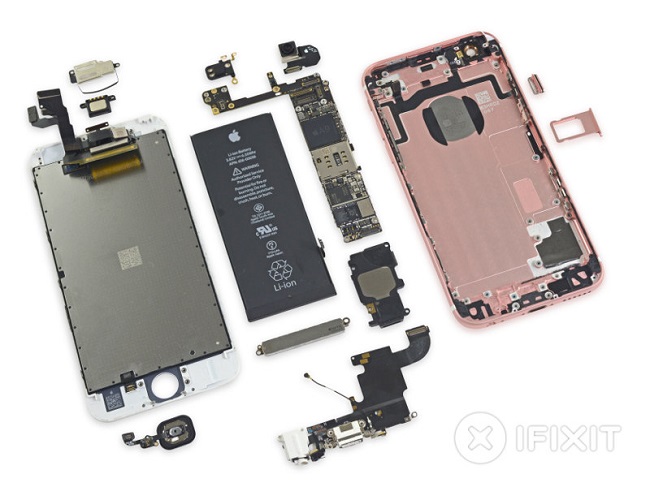 Apple iPhone 6s and iPhone 6s Plus already went on sale across various countries. There were already saying that the latest iPhones includes smaller batteries, but today thanks to folks of iFixit who have teardown the smartphones and confirmed existence of smaller batteries. The phones also includes heavier display due to the presence of new 3D Touch technology.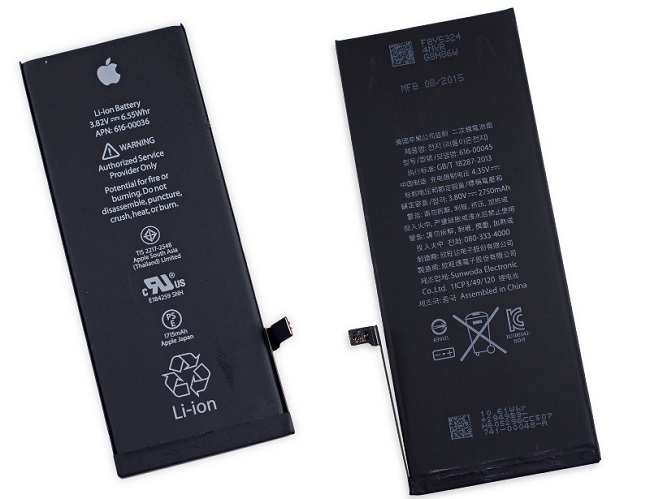 The hardware parts of iPhone 6s adds an Apple A9 APL0898 SoC, Samsung 2GB LPDDR4 RAM and Toshiba 16GB 19nm NAND flash. It has a smaller capacity battery of 1715mAh, compared to last year iPhone 6 of 1810mah battery. The display of the iPhone 6s weighs 60 grams, which is 15 grams more heavily than iPhone 6.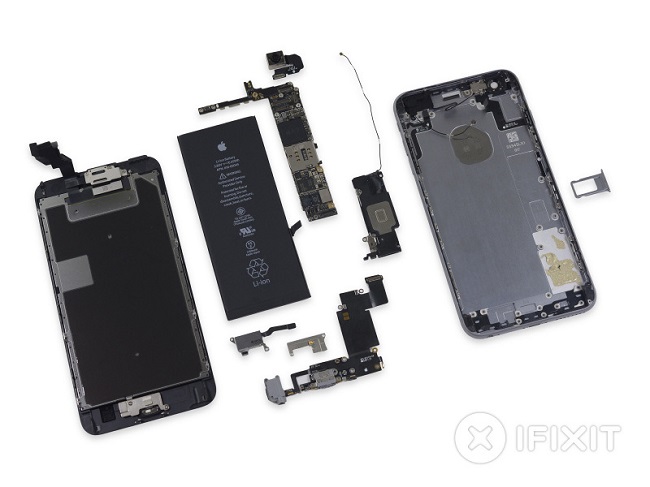 On the other hand, the iPhone 6s Plus includes Apple A9 APL1022 SoC, SK Hynix LPDDR4 RAM (2 GB LPDDR4 RAM likely) and SK Hynix 16GB NAND Flash. It comes with a 2750mAh battery slightly less capacity compared to 2915mAh of iPhone 6 Plus. The display of the device weighs 80 grams while overall weight is 192 grams.
The teardown also confirm inclusion of Qualcomm MDM9635M LTE Cat. 6 modem which offers up to 300Mbps download speed and supports up to 23 LTE bands.