After the Google has announced the Android L and released its images at Google I/O 2014 event, all the fans of Android wanted to have their device running on Android L. But since it is in developer preview most of them stood calm and wanted to wait for official release. But some of the geeks out there want it to have it installed on their device. But unfortunately they can't because either they don't have Nexus devices or they are in a dilemma that their device hardware might not support this version, so they avoided it with the fear that it might brick their device.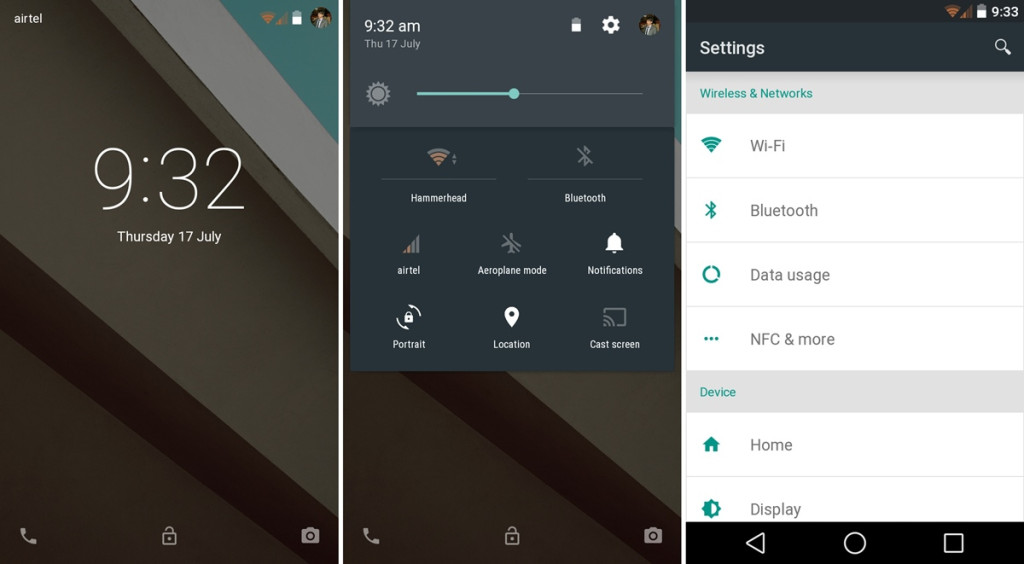 [Image credits: theandroidsoul]
But most of the developers out there are working hard to port Android L support to many devices possible. As the result of the developer's hard work they have ported Android L to LG Optimus G E975. The XDA members Kevinjoa and ThatKawaiiGuy have ported this Android L to LG Optimus G E975. The port is yet in beta stage and bugs have been detected, so you are at your own responsibility in installing this port on your LG Optimus G E975. The developers are trying hard to rectify the bugs and we hope they will soon fix all the bugs, the every second passes a bug has been rectified. So if you still want to install Android L on LG Optimus G E975 then follow the below guide.
Before proceed have a look at the list of bugs that have been detected:
FC's and hang-ups in Camera app.
Device may heat up sometimes and hence the charging procedure is slow
NFC won't work at all
Some Apps FC
A few Apps won't work from Play Store, since the default runtime is ART.
Data connection may terminate suddenly at times
Since the bugs are minor they won't stop you in installing Android L on LG Optimus G E975 and hold you back in using this port as daily driver. As the time passes the bugs will be rectified. Make a note that this ROM is pre-rooted with working root access or permissions, keep any eye at the official XDA Thread to get updated with the new versions with bug fixes.
Pre Requisites:
Make sure your device is LG Optimus G with model E975. Check in Settings > About.
Backup all of your data to a safe location, as installing this Port on your device erases all of your data.
Make sure your device is left with at least 75%, so as to make sure that your device won't turns off in between the installation process.
Enable USB Debugging on your device from the path "Settings > Developer Options > USB Debugging".
Download and install USB Drivers suitable for your device from here.
Install Custom Recovery on your device from here.
Disclaimer: We should not be held liable or responsible in any manner for any damage occurred to your LG Optimus G E975. So understand the risk involved and proceed further at your own risk. Installing this port may void warranty, so if you have bricked your device you can't take official support.
How to Install Android L on LG Optimus G E975:
1. Download the latest available release of Android L Port for LG Optimus G E975 from here to your PC.
2. Copy the package to the root of your device's SD card.
3. Power off LG Optimus G E975 completely.
4. Enter into Bootloader Mode. To do so press and hold Volume Down + Power button until you see Bootloader mode. Now press Volume Down twice and press the Power button to select and boot into Recovery Mode.
5. Alternatively you can boot into Recovery Mode by connecting your device to PC and issuing following command. For the command to work you must have installed USB, ADB and Fastboot drivers on your PC. If you are all set connect your device to PC and issue the following command:
adb reboot recovery
6. Once you are in recovery mode, wipe all that data and cache.
7. Now tap on Install or install zip from SD card and choose the Android L Port Package and install it.
8. Once installed, Select reboot system now, this will boot your device into normal mode.
9. Once the device boots you are ready to experience Android L on LG Optimus G E975.