InFocus on Tuesday launched four new Android phones in India- the M812, M808, M550-3D, M370. All these we announced along with InFocus UHD/FHD LED TV's, 2-in-1 tablets and couple of feature phones. The devices will be available to purchase starting from September exclusively on Amazon.in.
The InFocus M550-3D is priced at Rs. 15,999 and claimed to be company's first 3D Smartphone. The latest technology doesn't require 3D Glasses to experience the 3D Streaming. The smartphone is powered by 1.7GHz octa-core MediaTek processor coupled with 2GB of RAM and has 16GB of internal memory which has the option to expand with microSD card.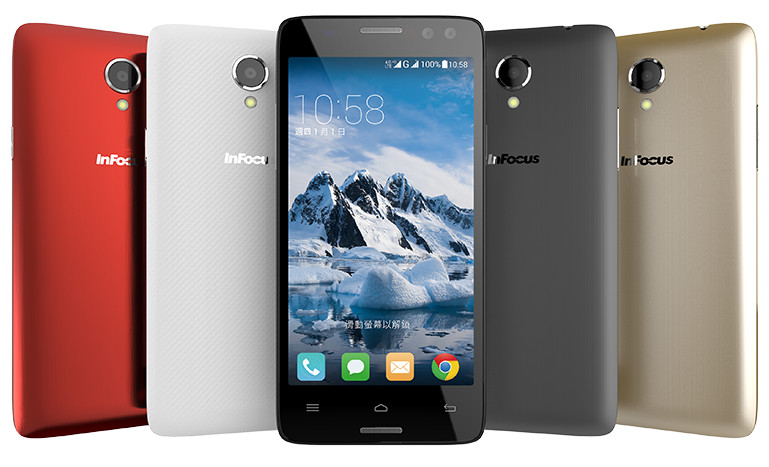 Coming to InFocus M370, it is an entry level handset pricing just Rs. 5,999 and is powered by Snapdragon 1.1GHz processor. The handset has a better grip and premium look which is well suitable for the college students, says the company.
At last, the InFocus M812 and M808 are the first smartphones in its latest Metallic series. The 812 sports high-end specs including a 2.5GHz Snapdragon quad-core processor, 3GB of RAM and 16GB of internal storage. The InFocus M808 is mainly camera focus smartphone which sports a 13MP rear shooter for quality pictures. The high-end specs phone is priced at Rs. 19,999 while the M808 has a price tag of Rs. 10,999.