If you owned Sony Xperia Z2 Android device and wanted to take screenshot of app or game to show high score, you wait is over. This guide will show you how to take screenshot on Sony Xperia Z2 device. This is mainly done in two ways- One using the Hardware buttons and another downloading the third party app for screenshot. Both the methods are quite simple and easy. Just read the guide below and choose the screenshot solution you prefer the most.
Quick Pre Requisites:
Sony Xperia Z2 Android device
QuickMemo Google Play Store App
Basic knowledge to operate the device
How to Take Screenshot on Sony Xperia Z2
Use Hardware Buttons
1. Take your Xperia Z2 android mobile and select the screen of which screenshot has to be taken.
2. Then locate the Hardware buttons- Volume Down and Power buttons on the device.
3. All set ready for screenshot, just press Volume Down and Power Buttons at the same time.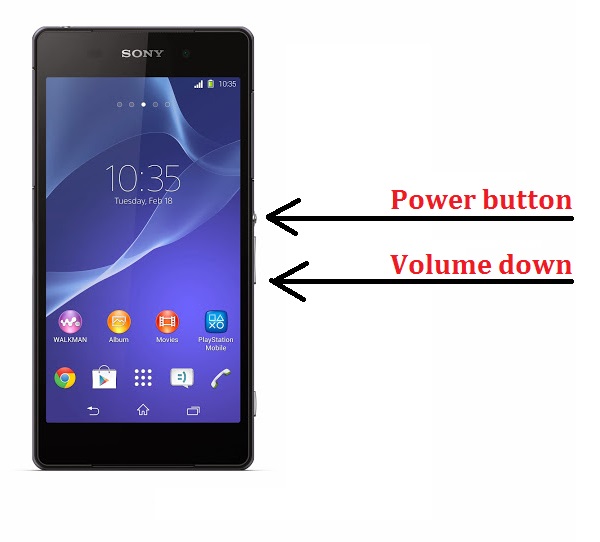 4. The screen will flicker and you will hear the capture sound. That means the screenshot has been successfully taken of your Xperia Z2 device.
5. You can check the new capture screenshot by sliding down the notification bar or by heading to your Gallery.
Use a third party app from Google Play Store
The another way to take screenshot without using the hardware buttons in Sony Xperia Z2 is by using a dedicated third party application. This app can be easily used on any android Smartphone and works without lags or bugs. The app is named as QuickMemo and can be downloaded on your device. Click HERE to download the QuickMemo App. Below steps guides to use QuickMemo app in your Xperia Z2 device.
Select the screen or run any game or app.
Slide down the notification panel.
QuickMemo should display its icon there.
Just click on that icon when ever you want to the screen capture.
That's it, go to the Gallery and find the capture.
That's the guide to take screenshot on Xperia Z2 device. You can use this guide any time to take 'n' number of screen capture of your device. Any questions or problems while taking the screenshot, lets us know by leaving a comment below as we are always there to help you. Do share with your friends via social networking sites as they might get useful for capturing screenshots.