Easily find Lost or Misplaced Android Smartphone
Have you lost or misplaced your Android smartphone and getting difficulty in finding, then here is cool feature which will really help in finding the device. It named as "Find my Phone" in which Google will helping you to search your lost device.
There may be many ways to track your lost or stolen Android smartphone, but this is the new feature introduced by Google. Earlier Google launched the Android Device Manager to track the details of lost Android phone. Now Google has added a new feature where you can easily find the device by just Google your phone with the three words- Find my phone.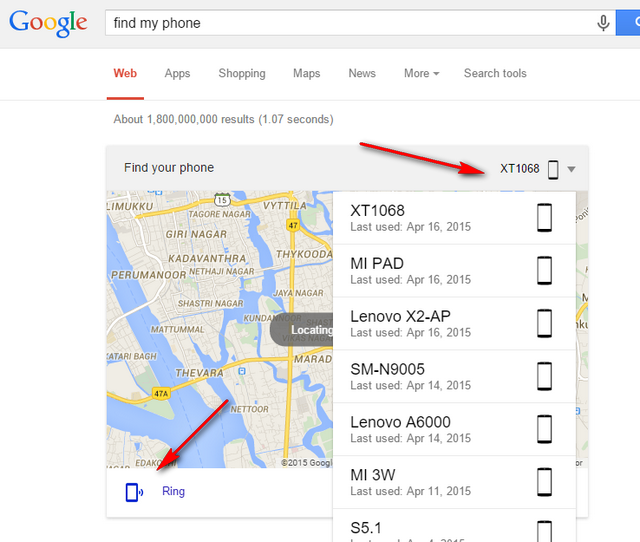 Google in a Google+ post stated "We've all been there — you've searched under your car seat, tossed around the sofa cushions and you still can't find your phone. If you know where your computer is, you can now ask Google to find your Android phone from your desktop"
In order to get your lost Android device tracked, firstly the Email ID should be similar which you use in Android device and secondly latest version of Google app should be installed on your device. The awesome feature works only on Google search engine and nor any other.
As soon you Google "Find my Phone", a map with area along with the option to select the device will appear. A ringing option will also be available to ring the device from the interface. User can also perform other functions like wiping the data or reset, but these need Android Device Manager.
Note: User should enable location service on your smartphone and it should be connected to internet.
Isn't really cool feature! Then share with your friends via Facebook and Twitter and let this be useful to them in finding their Android smartphones.