Downgrade iOS 8.1.1 to iOS 8.1 on iPhone, iPad & iPod Touch
iOS 8.1.1 has been released by Apple and many iOS devices have updated to latest version. iPhone 6 and iPhone 6 Plus are the devices running on latest version of iOS 8.1.1. The iOS users who like to jailbreak their devices, it is suggestible to stick on iOS 8.1. So people who are looking to downgrade their device from iOS 8.1.1 to iOS 8.1, just follow the below step by step procedure. This process works on all iOS devices like iPhone, iPad and iPod Touch. Also How to Jailbreak iOS 8.1 Untethered using Pangu8 and install Cydia [Guide]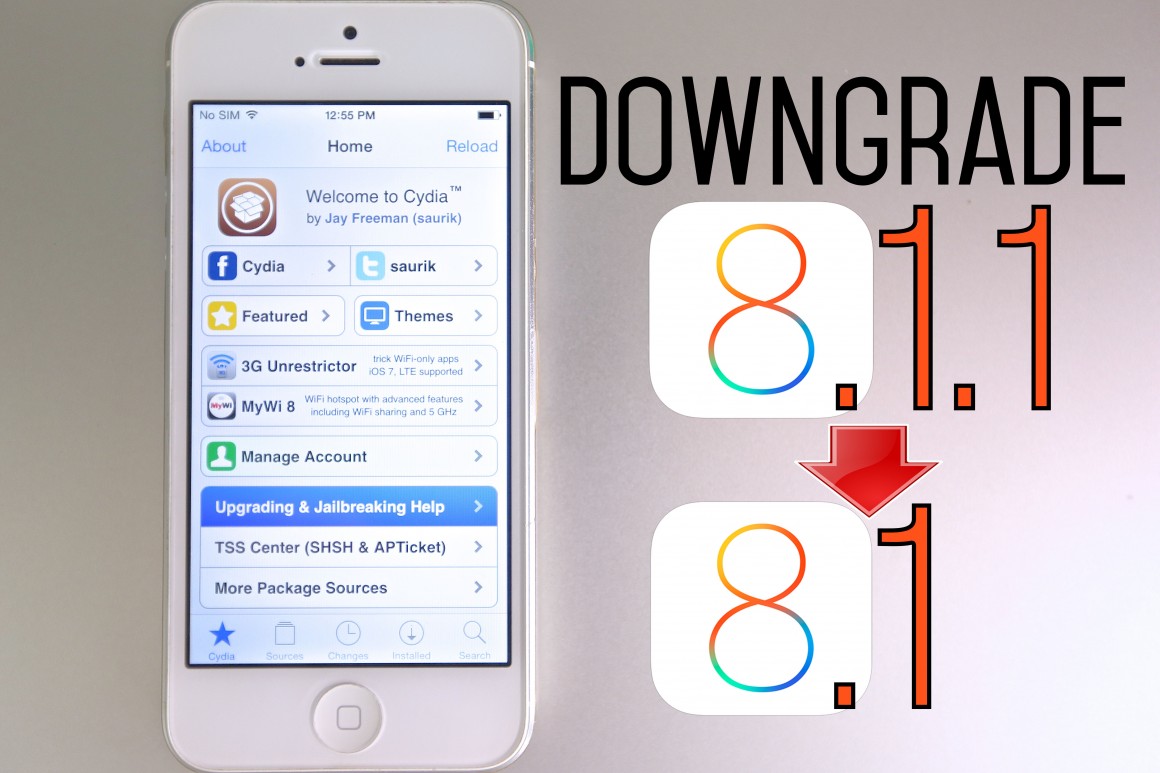 Procedure to Downgrade iOS 8.1.1 to iOS 8.1 on iPhone, iPad & iPod Touch:
Download the iOS 8.1 ISPW Firmware for your selected device.
Make sure to install the latest version of iTunes on your PC.
Take complete backup of your entire device data. Go to path Settings > iCloud > Backup. The data can also be backup with the help of iTunes.
Now connect your iOS device running on 8.1.1 with PC and open iTunes and click on your device.
Hold down the buttons 'Alt/Option' on Mac or left 'Shift' button on Windows.
Press the option 'Restore iPhone / iPad' button.
Now make selection of iOS 8.1 firmware from the PC. Click Yes to verify and complete the process.
Note: Make sure not to unplug your device until you see the pop-up saying "Your iPhone is restored".
Also Read: [How to] Fix "No SIM Card Installed" Error on iPhone 5, 5s, 5c- Easy Guide
That's it! You device has been successfully downgraded to iOS 8.1 from iOS 8.1.1. Any issues while executing the procedure let us know by leaving a comment below. Do subscribe to our daily newsletter for latest tricks and tips.