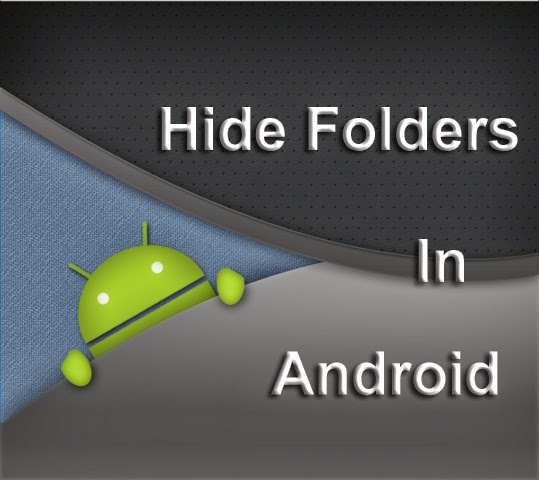 Are you an Android user and have something important in your device which you don't want to show anyone? This trick will sure give a better hand in doing so. We have some files in android mobile and don't want other people to know about this. For that purpose this trick really useful to you. You can hide any folder or file in your android device without getting other's hand to it. Doing so your private stuff like images, videos, notes etc will be safe without going to anyone hand. Mainly this trick works with your friends as they take your device to operate without any reason.
Check the below quick pre-requisites and then follow the trick to hide files and folders in any android mobile phone.
Quick Pre Requisites:
Android mobile with any OS
File manager app
Basic knowledge to operate the device
Procedure to Hide Files & Folders in Android phone's
Every Android device comes with file explorer, if your device doesn't have download from HERE and install in your device.
Open your file browser or file explorer.
Now select any particular file or folder you want to hide in your android device.
Now just Rename that file or folder you want to hide by just adding "." in front of it. Example you want to hide folder named "Music" then rename it as ".Music"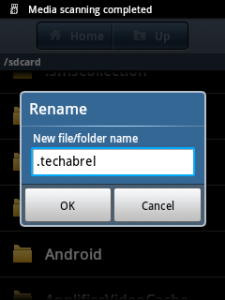 Now you have successfully hidden the folder from your Smartphone.
Well if you want to again show it up the folder just rename it again and remove that fullstop (.) infront of it and the folder again will be visible normally.
Done! That's the simple trick to hide the file or folders in android mobiles.
How it actually Works:
Do you know that your android device is running Linux system? After renaming the file or folder by putting dot infront of it, the device thinks that a system files and makes it hidden. So being system file, it can't be run or shown in the picture gallery as it is renamed as system file.
Any questions or problems regarding this guide, please notify us by leaving a comment below as we are always there to help you. Share this post with your friends as sure that might be useful to them.