How to Clear Google Play Search and Apps History
Facing an issue or problem with Google Play search and apps history, here we bought easily guide to remove permanently from your Play Store. All the Android users having Play Store installed on their respective devices always see the apps and search history. This history includes official or unofficial data. But who really fed with this search and apps history, this tutorial will sure help you out. The guide is so simple and every smartphone user can follow it easily.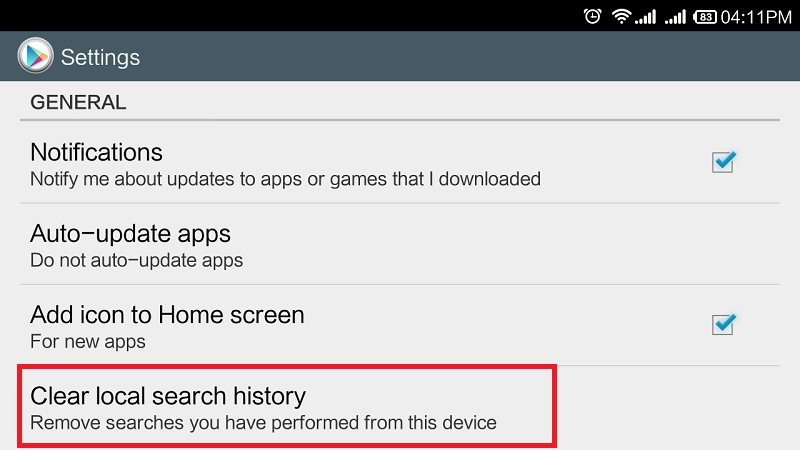 How to Clear Google Play Search History Permanently:
Here below is the step by step procedure to clear Google Play Search history–
Open App Drawer and launch the Google Play Store app.
Now open the menu present on the top left of the app.
Locate the Settings options and tap on it.
Now an option "Clear search history" will be available. Tap on it.
All Done!
So that option will easily help you to delete entire search history.
How to Clear Google Play Apps History:
Clearing of downloaded or purchased apps history is not that easier as clearing the search history. In this, we do not have the option to erase the entire apps history and have to be patient to remove apps from list one after another.
Again launch the Google Play Store app and go to the Settings
Now there select the option My Apps.
Here you will find the complete list of apps which are currently installed and which were previously uninstalled. There you will find cross marks on the apps which are not installed on the device. So just click on the cross mark to completely delete from Google Play Search history. From here you can also directly uninstall the apps which you no longer want to use them. Just tap on the app and necessary uninstall options will appear on your screen.
But if you have big list of apps then this is really time consuming. Any questions, lets us know by leaving a comment below.