Google on Tuesday launched Google Play Gift cards in India to purchase books and more on Play Store. This gift card was first introduced in the US back in 2012 and thereafter many countries have received this service. Some of the countries already got Google Play Gift cards are Belgium, Denmark, Finland, Norway, Ireland, and Sweden. Now Google launched Google Play Gift cards in India and named as "Google Play Prepaid vouchers".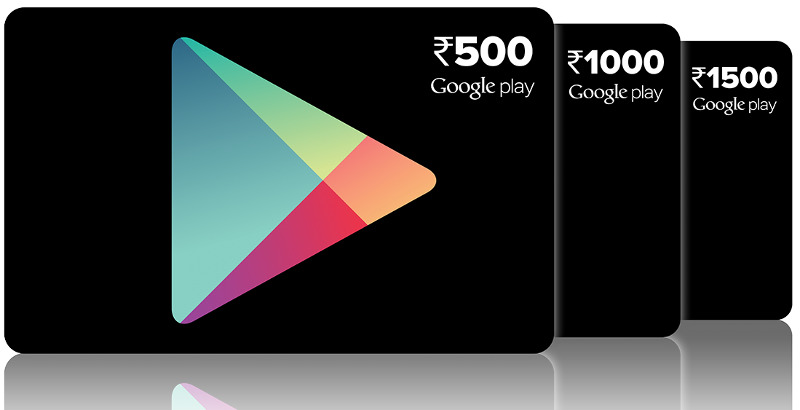 The vouchers comes in amount of Rs. 500, Rs. 1000 and Rs. 1500 denominations and will be useful in purchasing various apps, books, movies and more from Google Play Store.
The Google voucher consists of redemption code which will be redeem on Play Store while purchasing any above stuff. This gift cards are more useful for Android users who don't have Credit card while purchasing from Google Play Store. India is a country where most of the people have debit cards in their pockets.
This Google Play prepaid vouchers will be available at selected stores in India. Hope it would be available in each and every corner of the country like recharge vouchers in the next coming months.