Google Now just updated to send messages using your favorite third party Android apps including WhatsApp, NextPlus, WeChat, Viber, Telegram and more.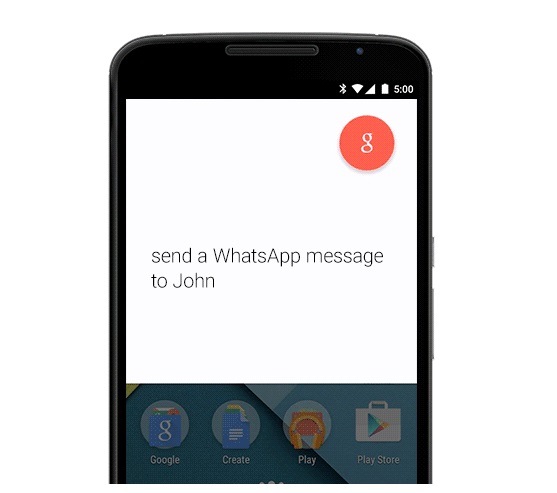 Earlier, if you dictate "OK, Google, send a message to Devis", then Google Now sends message using its default messaging app. Now after its latest update, you can send message with your favourite app by just commanding "OK, Google, send a WhatsApp message to Devis". You can also give the same command and always mention any instant messenger like WeChat, Viber, Telegram and NexPlus while sending the message.
At present, the service is available only in English, though Google will bring support to many languages and apps in the future. The latest feature will be much handy for Android users who likes to send messages using third-party apps.
Do let us know your views regarding Google Now latest update in the below comment box.