According to the report from Pocketables, Google is planning to introduce its own VPN service for Android. Google might have already started working on the project and might get official launch in the next coming days. This VPN service on Android has been spotted by users on the Nexus 6 device running on Android 5.1 Lollipop operating system.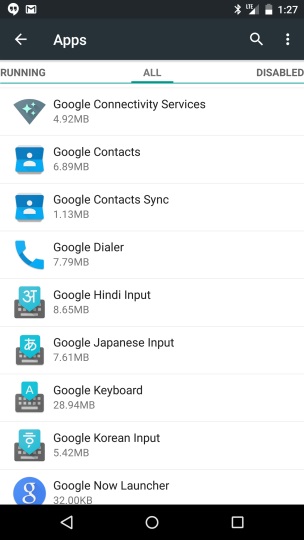 After updating the Nexus 6 to Android 5.1, an app called Google Connectivity Services will be appearing in the "all" section of the apps list inside of the setting menu. The app can't be found in the app drawer, but only can be seen from Settings > Apps > All. On tapping the app, the following screen will be shown "To help protect you on open Wi-Fi networks, your data will be transmitted securely through a Google VPN".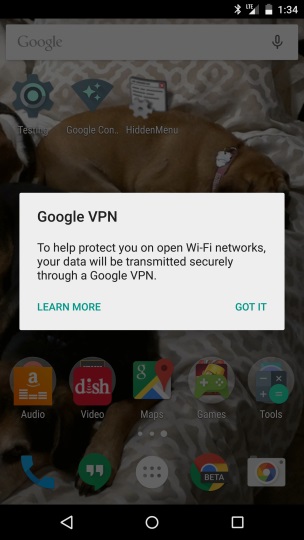 Though you tap on the Google Connectivity Services and move forward by tapping the "got it" option, the Google VPN doesn't works. "Learn More" options also doesn't provides you the required information about Google VPN but redirects users to the regular Google support page. That's means Google VPN is unavailable for users at this time, but may soon be launch. Google did not offer any details on adding a built in VPN into Android as of now.
It is also unclear whether the Google VPN will be available to everyone or just some, or it will be free to use or not. In addition, there are many VPN services available in Google Play Store in which few are free and others are chargeable, but the VPN from Google will convince more users.