Android 5.0 Lillipop OS has successfully launched and Google is slowly updating all of its developed apps with the latest Material Design and features from Android 5.0. It is bringing the material design and new features to Drive, Docs, Sheets and Slides on Android platform. Before this update regarding material design rolled out to other apps like Play Store, Play Music and Play Movies and TV.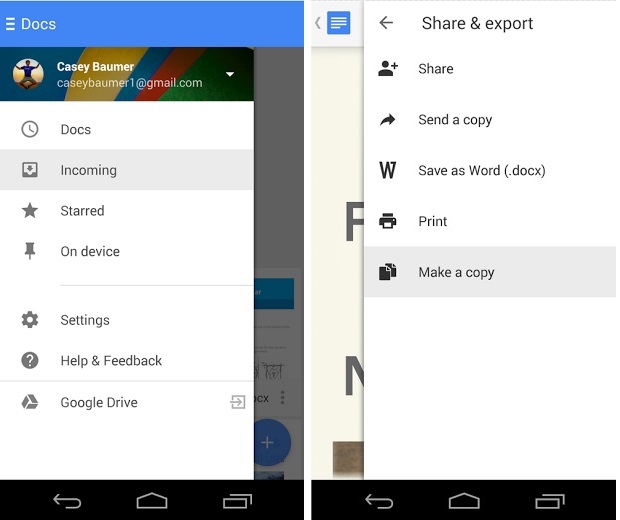 It also brings developed search tool that makes easier in finding content and displaying the results. It adds new feature which adds message at the time of sharing any file which gives the receiver a clear idea about the file. Users can also change privacy sharing for files. The update is also received to the PDF viewer which allows you to find and copy text in PDFs and there is need not to launch it separately. This feature has been directly built into Google Drive.
All the apps, Drive, Docs, Slides and Sheets have got Material Design and feature smaller feature tweaks like the addition of an "Incoming" button in the sidebar menu. Check below Google Play links of Drive, Docs, Slide and Sheets.