Google is making changes to mobile search results by adding a new 'buy' button which will make the mobile users to purchase directly from their search results. The feature is called "Purchases on Google" which uses the payment credentials saved in your account. The purchase option will be shown as "Buy on Google" or sometimes "Checkout" button with different items. When the users click on the button, it will be redirected to retailer-branded site when the transaction takes place.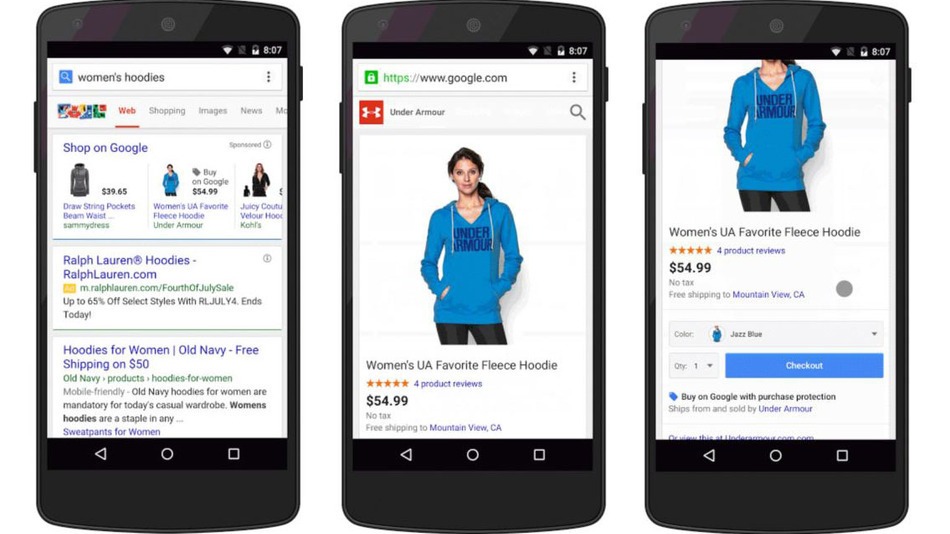 Google also deep link apps from shopping ads which will be redirected directly to mobile app instead of website. On the other hand, Facebook and Pinterest is also testing a similar buying button in ads appearing in its social network.
Purchases on Google will simplify our customers' ability to search for items on Google and then buy with Staples," stated executive vice president of global e-commerce Faisal Masud.
Google introduction of 'buy' button is a small test limited with few retailers, but has plans for larger expansion by the end of 2015.